What We Do
Recruiting
Electronic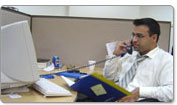 Through Bayt.com's unique advertising and matching technologies, employers and job seekers are empowered to match opportunity and talent without the need for a human intermediary. For employers the service is offered for a flat subscription fee irrespective of the number of hires. For job seekers the service is entirely free of charge. Bayt.com E-cruitment is fast, easy, and highly cost-effective.
Online Advertising & Marketing
Banners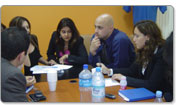 Bayt.com is amongst the region's most visited and viewed mediums. With over 27,000,000 professionals and over 40,000 companies visiting the site on a regular basis and contributing highly detailed demographic and economic information, Bayt.com offers the ideal combination of exposure, targetability, flexibility, and measurability.
Direct Marketing
Bayt.com offers permission marketing to a highly targeted audience in a flexible format. E-mail shots on Bayt.com are highly effective brand builders as well as response tools. The results are immediately measurable and the Return On Investment highly self evident.
Newsletters
Bayt.com's premium weekly newsletters are designed to keep the region's top executives informed about industry specific work and training opportunities. They are the ideal medium to reach the region's decision makers due to their high circulation, relevant content, and high response rates.
Career Development Services
CV Services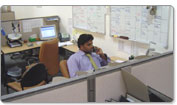 Empowering job seekers to present their qualifications more professionally, Bayt.com's CV Services is focused on reviewing and writing better CVs for professionals of all levels.
Education Center
Bayt.com's Education Center empowers educational providers to presenting educational opportunities from classroom, to online, to conferences to the professionals in the region.