Find Your Perfect Job
Choose from 12,875 jobs.
Let employers find you online.
Receive matching jobs by email.
Easy and 100% free!
&nbsp
Jumana's Success Story
بدأت قصتي سنة ٢٠٠٥ عندما اشتركت في موقع بيت.كوم وقمت بالتقدم لاكثر من وظيفة وأجريت مقابلاتٍ مع اكثر من شركة ولكنني فقدت الأمل في ايجاد فرصة عمل إلا انني لاحظت في الموقع امكانية تحديد الوظيفة المرغوبة وارسال ايميلات بأي فرصة تتعلق بالوظيفة المرغوبة. وكنت ارغب بالعمل في بنك علماً انني لا املك الخبرة الكافية. وبالفعل تم ارسل لي موقع بيت.كوم ايميل حول وظيفة في بنك الاردن ورغبتهم بتعيين سكرتيرة تملك ٨ سنوات خبرة وعلى الرغم من ان الوظيفه لا تناسبني حيث انني كنت خريجة جديدة وليس لدي مؤهلات تخولني الحصول على الوظيفة إلا انني قمت بارسال سيرتي الذاتية. وبالفعل اتصلوا بي في اليوم التالي وحددوا موعد للمقابلة ولكني لم اذهب في الموعد المحدد لاعتقادي بانهم لن يقبلوني. ولكن مدير الشركة نصحني بألا افقد الأمل فقررت الذهاب في اليوم التالي. وبالفعل تم تعييني في بنك الاردن كسكرتيرة وتحديت نفسي واصبحت موظفة خدمة عملاء وحصلت عل العديد من الدورات وشهادات الخبرة وشهادات التقدير وحصلت عل خبرة ٦ سنوات ويعود الفضل بذلك لموقع بيت.كوم
Jumana Abu_Summaqa
Company Name: Bank of Jordan
Job Role: Customer Service
Date Posted: 19 February 2012

-->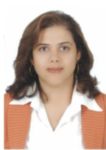 Amira's Success Story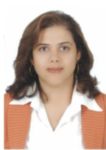 After posting my resume on Bayt.com I received a phone call from a reputable firm EFG Hermes asking me if I was interested in Office Manager position. I went for the interview and a month afterwards I was hired.
I recommend Bayt.com to all my friends as it is one of the best recruitment websites.
Amira Nour
Company Name: EFG Hermes
Job Role: Administration
Date Posted: 19 June 2012

-->


Shahbaz's Success Story

As I completed my education as an Associate Engineer (Civil) from Karachi Board Pakistan my 1st experience was with Lilly International contracting company on a roads & bridges project.I visited many job sites to find a better opportunity such as www.jobshunt.com, www.naukri.com, www.careermidway.com etc, but got no response.

As I went through with Bayt.com it was really a miracle for me in August 16th 2008 when I received a call from a company named Khatib & Alami Consultancy Dubai, UAE. They told me they received my CV through Bayt.com and took my interview through phone. HR were really impressed with my interview and had given me a chance to work with them.
From that day I keep on advising my friends & relatives to follow Bayt.com for a better future, I much appreciate Bayt.com team for their continuous efforts. God bless you

Thanks & Regards
Shahbaz Memon
Shahbaz rasool memon
Company Name: Khatib & Alami consultancy
Job Role: Engineering
Date Posted: 26 November 2012

-->
Robert's Success Story
I was able to find 2 very good positions with Bayt.com, one in 2004 and another in 2010 with GSCS Gulf.
Using Bayt.com I was able to reach the employers I wanted to work for and get my name and accomplishments in front of them.
I am sure that you can do this also and find a position that suits your needs.
It works for employers the same way.
Robert Myers
Company Name: GSCS Gulf
Job Role: Management
Date Posted: 15 May 2012

-->

Bashar's Success Story

The first job was the biggest challenge for me after graduation, using Bayt.com to look for a job made it easier than I thought. As a fresh graduate you always seek for help and I sure found it in Bayt.com.

I submitted my C.V on my last year of university and received a call after a couple of months of graduation from APL company. APL is a leading logistics company that was looking for fresh graduates to work in sales and marketing. After 2 interviews I received a call from the company that I got the job. Till now I have my C.V on Bayt.com and I keep updating it. Bayt.com helped me once and I am sure it will help again when needed.
Bashar Jarrar
Company Name: American Presidential Lines - APL
Job Role: Sales
Date Posted: 29 February 2012

-->

Aamir's Success Story

Bayt.com offers you great opportunities if you are committed and passionate about your work.
When I didn't have any job offers, one of my friend told me to look into Bayt.com, because he told me that this is the best website to find a great job.
Then I made an account, after 1 month I got an email from Bayt.com that IKEA Kuwait have a security guard position open. Now I knew this was not the career I wanted but I applied for it as I had to begin somewhere.
I started working for IKEA Kuwait as security guard in 2005 when the new store was under construction. I had always had a passion for computers and a desire to develop my career further in this field.
I will always value the encouragement given to me by the IKEA management team and I wanted to prove to them that I deserved the opportunity to follow my dream. Day-by-day I used every opportunity to learn the work from co-workers in the Com team and helped them in every way I could, working extra hours and at weekends. I really loved the work and could not keep away. The department manager recognized my passion for the work as a graphic designer and encouraged me to develop my skills. I will never forget Jeannie Warnell who day by day gave me the encouragement and knowledge to succeed. My commitment and hard work was rewarded by been offered a full time position as a graphic designer in the Com & In department in 2007.
This was just the beginning, since then I am continually learning new skills in my field and I appreciate the support.

It was not an easy achievement but to keep on dreaming and having the willpower to reach it is all it takes to capture our dreams. I am glad to be one of the graphic designers at IKEA Kuwait team, and I am so thankful to Bayt.com.
Aamir Shakeel
Company Name: IKEA Kuwait
Job Role: Art/Design/Creative
Date Posted: 10 September 2012

-->

Basma's Success Story

Actually all the jobs that I got were through Bayt.com, and that's why I recommend Bayt.com to people who are looking for their dream job.

I loved my work a lot as a call center agent and I loved helping and guiding people on the phone, as I felt very satisfied. After the birth of my baby I had to leave my job, and I am confident that I will find my dream job through Bayt.com again.
Basma Sapry
Company Name: Government of Dubai
Job Role: Customer Service
Date Posted: 12 February 2012

-->

Qusai's Success Story

Among many career services web sites, Bayt.com has - indeed and for far extent- proven that it is best of the best, I have clearly seen this considering many aspects: User friendly, easy-going search feature with plenty of options, ability to build a fantastic and attractive resume, and 1st-rate accessibility of best employers. I indeed got many contacts for job offers (80%) through Bayt.com which is really great and indeed a considerable deal of credit for Bayt.com against other service providers.

I would eventually say that among the time that I spend in total on job search, 70% goes to Bayt.com seeing the peace of mind, confidence, and higher opportunities acquired.
Qusai Bani Nasr
Company Name: Saudi Readymix Concrete Company Ltd.
Job Role: Engineering
Date Posted: 26 January 2012

-->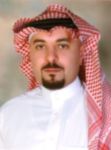 Maher's Success Story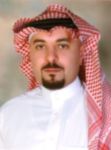 Every person dreams to have a good job in a reputable organization to live a decent life and I'm one of these people.
I dreamed and my dream came true after registering on Bayt.com.
My story briefly, I graduated from university & worked in a company that shut down after two years, then I heard about Bayt.com & after I added my CV on Bayt.com and within less than three months, I joined the company which I'm currently working for in 2005.

Thank you Bayt.com & thank you Bayt.com family.
Maher Abu Khamis
Company Name: Al Faisaliah Group - MPC
Job Role: Accounting/Banking/Finance
Date Posted: 24 April 2012

-->
Browse Jobs in Gulf & Middle East
Latest Jobs in Gulf & Middle East
Join the conversation on Bayt.com Specialties
Events
Do you need advice on CV or job search strategy? Do you want to meet Bayt.com's Career Advisors? We will be participating in the following events around the region.

Expert Guidance - Speak face-to-face with key decision makers from top business schools - Perfect your MBA admissions strategy with advice from our experts - Meet with MBA alumni and find out more...

Financial Support Apply for exclusive scholarships worth $1.7 Million for attendees Face to Face Interaction - Speak face to face with admission directors from Top Universities - Network and sha...

Why Attend? - Hear announcements & a status review of labour policy regulations by the KSA Ministry of Labour. - Expanded interaction between the public & private sector through dedicated strea...

Whether you are an exhibitor or a visitor the time you will spend at the exhibition will be invested productively as you will: - Discover new solutions and products for your business. - Gain excep...

The primary aim of the show is to promote and enhance the integration of national manpower into the country's workforce, and in the process help assist the government in its bid to increase the number...

Why you should participate? • Rising school enrollments • Increasing private investment • Growing economy & population • Rising budget allocations • Surge in demand for higher studies • Increasi...

GHEDEX 2016

Location: Oman

Date: 18 Apr 2016 - 20 Apr 2016

- Interact directly with education providers from all over the world. - Increase awareness about latest trends within the higher education sectors & how it benefits you. - Get in touch with prof...

This job fair will also give platform to fresh graduate and other professionals from Oman to grow by working in big companies in private and public sectors. OCF will provide quality environment for...

Careers UAE

Location: United Arab Emirates

Date: 16 May 2016 - 18 May 2016

Careers UAE will provide UAE nationals with the opportunity to: - Discover training, education and employment opportunities in over 20 industry sectors. - Learn about the latest market informati...