Find Your Perfect Job
Choose from 12,738 jobs.
Let employers find you online.
Receive matching jobs by email.
Easy and 100% free!
&nbsp

Basma's Success Story

Actually all the jobs that I got were through Bayt.com, and that's why I recommend Bayt.com to people who are looking for their dream job.

I loved my work a lot as a call center agent and I loved helping and guiding people on the phone, as I felt very satisfied. After the birth of my baby I had to leave my job, and I am confident that I will find my dream job through Bayt.com again.
Basma Sapry
Company Name: Government of Dubai
Job Role: Customer Service
Date Posted: 12 February 2012

-->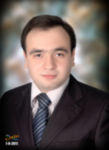 Mohamed's Success Story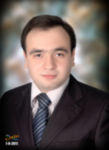 Two months of being unemployed was hard for me but thanks to God and after that with the help of Bayt.com I am currently working in Axon Global as an English language instructor. I graduated in 2011 and working in such a company was a dream come true.
Mohamed Elnaghy
Company Name: Axon Global
Job Role: Education/Training
Date Posted: 01 August 2012

-->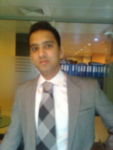 Ansab's Success Story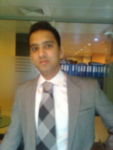 I can't forget that day when my friend advised me to post my CV on Bayt.com. I took his advice and after a few months I received a call from a leading company in Pakistan.
I simply rocked in my interview and they hired me directly and offered me a salary five times higher than the salary I earned in my previous company. It was a stunning career move, and my life has changed! I am enjoying my status and very much happy with what I am today. I wish you all the best Bayt.com.
Ansab Bin Jawaid
Company Name: Takaful Pakistan Limited
Job Role: Other
Date Posted: 21 June 2011

-->

Hamza's Success Story

Dear Job Seekers,

I do recommend using Bayt.com not only for getting jobs but it is also useful for the following:

1- building a professional CV
2- getting statistics about salaries for each position in each country.
3- getting statistics about cost of living in each city.

From the beginning of my career path, I used to utilize all these features and that's why I successfully got my current job at Jeraisy Computers and Communication Co. through Bayt.com.
Hamza Al-Qudah
Company Name: Jeraisy Computers and Communication Co.
Job Role: Technology/IT
Date Posted: 02 August 2012

-->
Bahaa's Success Story
I spent months searching for a job on Bayt.com and I did many interviews, and finally I got the job I wanted through Bayt.com at the age of 24. I worked as an Personal Assistant to the CEO.

Indeed, it was an instant career advancement for me as a fresh graduate and a junior employee here in Dubai. This job was a new chapter of my life and a great success to my career to work in company like "Atlas Oasis". Exactly 3 years from now; unexpected things happen.

Thanks God and thank you Bayt.com for inspiring me.
Bahaa Alma
Company Name: Atlas Oasis GT.LLC
Job Role: Administration
Date Posted: 25 September 2013

-->

Ahmed's Success Story

This is the perfect opportunity and way to share our experience with Bayt.com. This is a great place for freshers who wants to get good positions and ideal jobs. It's always important to say thank you to that source after getting a job like for me I got my 1st job through Bayt.com. I am currently working in a Bahrawi Trading Co. as a Sales Consultant. I created my Bayt.com account 5 years before. I am really happy, satisfied and learning different experiences everyday. At the end all thanks to Bayt.com.
I recommended Bayt.com to many of my friends also.
Wishing everyone here to get best jobs of their interest, especially freshers.
Good Luck!
Ahmed Afzal
Company Name: Bahrawi Trading
Job Role: Sales
Date Posted: 20 October 2013

-->

Abdulaziz's Success Story

I was a fresh graduate and didn't have a job when I began browsing different jobsites on the internet, I came across Bayt.com. I was very impressed with the site and immediately posted my resume and began applying for jobs.

After three months of searching, I received a call from Khalidia Towers- a large and well known company based in Riyadh. The recruitment officer said that he saw my resume posted on Bayt.com and offered me a senior position in the Customer Service Sector. I was extremely happy with the offer and scope of work. I would advise all job seekers: Do not lose hope no matter what. Thank you, Bayt.com.
Abdulaziz Khaled
Company Name: Happold Consulting
Job Role: Management
Date Posted: 16 October 2011

-->

Abubakr's Success Story

أنا مواطن سوداني مقيم بالمملكة العربية السعودية منذ 10 سنوات ، عملت في عدة شركات وعدة مجالات ولكن المجال الذي كنت احلم به وهو تقنية المعلومات حيث انه مجال دراستي لم اتصل عليه إلا بعد قمت بالتسجيل في بيت دوت كوم وخلال أقل من شهر من توقفي عن عملي السابق استلمت عملي في مجال تقنية المعلومات شكراً بيت دوت كوم حيث انني سأنصح كل معارفي بالتسجيل فيه ونشر سيرتهم الذاتية
Abubakr Hassan Elawad
Company Name: Middle East Financial Investment Company - MEFIC
Job Role: Other
Date Posted: 24 October 2011

-->
Bader's Success Story
When I resigned from the company I was working in, I lost hope of getting a good job and salary but one of my friends advised me to register on Bayt.com. After 10 days of registering I received a call to make a personal interview in one of the largest corporate communications Zain Telecom Company in Saudi Arabia. I am currently working as a supervisor and consultant in customer service and sales. I thank God and Bayt.com.
Bader AL_TAYEB
Company Name: Zain Telecom Company
Job Role: Customer Service
Date Posted: 05 August 2013

-->
Browse Jobs in Gulf & Middle East
Latest Jobs in Gulf & Middle East
Join the conversation on Bayt.com Specialties
Events
Do you need advice on CV or job search strategy? Do you want to meet Bayt.com's Career Advisors? We will be participating in the following events around the region.

The Big 5 2015

Location: United Arab Emirates

Date: 23 Nov 2015 - 26 Nov 2015

- Select from 30,000+ innovative and never seen before construction products. - Meet 2,800+ manufacturers and distributors from 65 countries for answers to your technical questions. - Discover p...

Financial Support Apply for exclusive scholarships worth $1.7 Million for attendees Face to Face Interaction - Speak face to face with admission directors from Top Universities - Network and sha...

Why Attend? - Hear announcements & a status review of labour policy regulations by the KSA Ministry of Labour. - Expanded interaction between the public & private sector through dedicated strea...

The primary aim of the show is to promote and enhance the integration of national manpower into the country's workforce, and in the process help assist the government in its bid to increase the number...

Why you should participate? • Rising school enrollments • Increasing private investment • Growing economy & population • Rising budget allocations • Surge in demand for higher studies • Increasi...

GHEDEX 2016

Location: Oman

Date: 18 Apr 2016 - 20 Apr 2016

- Interact directly with education providers from all over the world. - Increase awareness about latest trends within the higher education sectors & how it benefits you. - Get in touch with prof...

This job fair will also give platform to fresh graduate and other professionals from Oman to grow by working in big companies in private and public sectors. OCF will provide quality environment for...