Find Your Perfect Job
Choose from 12,875 jobs.
Let employers find you online.
Receive matching jobs by email.
Easy and 100% free!
&nbsp

Saptharangi's Success Story

I got the best job offer through Bayt.com after doing many interviews at the age of 25. I worked as Customer Service Executive. It was an instant career advancement for me as a fresh graduate and a junior employee here in Sri Lanka. I am now a Business Development Executive at Job Envoy Sri Lanka. This job was a new chapter of my life and a great success to my career life.

Thanks to God and thank you Bayt.com for inspiring me.
Saptharangi Koralage
Company Name: Job Envoy - Sri Lanka
Job Role: Sales
Date Posted: 17 April 2014

-->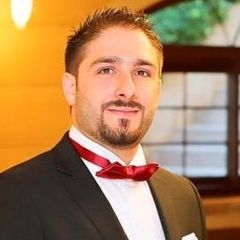 Abdelrahman's Success Story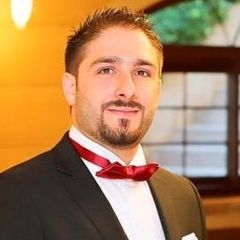 My story is weird. I have never trusted such sites to upload a CV on and share my contact number so that people would contact me.
Once I said to myself let me try and give it a shot and so I did and the funny thing is a gentleman called me from a respectful bank telling me that he needs to interview me at the earliest. He seemed pretty impressed with what the resume had in it.I had the guts to ask, sir excuse me, but I have never sent any CV to the bank and he replied by saying he saw my CV on Bayt.com!
That was very impressive and motivated me to do my best and maybe more to always update my CV on Bayt.com.
I really loved it when he said that and I I loved it more when I had my 1st and 2nd interviews with the HR department, and I got recruited all because and thanks to the one and only Bayt.com. I am still working in the same bank and I am having the best times of my career since I'm gaining the experience I really needed and because my aim was to be recruited in such respectful firm and if it wasn't for Bayt.com I wouldn't have done it.
I am continuously updating and uploading my CV on Bayt.com and I recommend all people to keep on updating their profile. You wouldn't know, destiny will choose you with a big helping hand from Bayt.com.
Abdelrahman Kharboutli
Company Name: Qatar Islamic Bank
Job Role: Accounting/Banking/Finance
Date Posted: 25 November 2012

-->


Ahmer's Success Story

Thanks to Bayt.com from which I have been selected for a well-known multinational firm in KSA, Schneider Electric. The job role is also according to my experience & qualification. I am very satisfied with this job as well as the company. It took a bit of time to get this job through Bayt.com, but while waiting I still received from them many job interviews & opportunities. One must show patience & determination & soon you will be paid off in a favorable result. In fact I was looking for a stable & career oriented job which eventually I got in Schneider Electric. I am grateful to Bayt.com, thanks again!
Ahmer Salahuddin
Company Name: Schneider Electric, Riyadh, Saudia Arabia
Job Role: Engineering
Date Posted: 02 August 2012

-->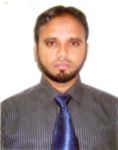 Mohammed's Success Story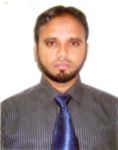 Let me first introduce you to myself, I'm Mohammed Abdul Mujeeb qualified as MBA (Finance) with 5 years of experience in Dubai & India. I later started searching for a job in Jeddah, KSA by registering on Bayt.com and submitting my CV to various companies. Alhamdulillah Bayt.com has played a dominant role in getting my dream job and growing my career. I got the job in Remax Arabia (Bougary Group) Jeddah, KSA, in a short time span through Bayt.com. There are many companies here in Saudi but its very difficult to identify and get the information of those companies where vacancies are available! Also there is no separate column in newspapers for this purpose! In this situation Bayt.com has helped me a lot and provided me with various opportunities until I got my desired job. I requested from all my friends to register on Bayt.com if they are looking for jobs. Through this wonderful platform Bayt.com is providing you can find your dream job!

I am very much satisfied with my job. Thank you so much Bayt.com.
Mohammed Abdul Mujeeb Mohammed Abdul Mujeeb
Company Name: Remax Arabia
Job Role: Accounting/Banking/Finance
Date Posted: 29 February 2012

-->

محمد's Success Story

بدأت عملي مع شركة موبايلي عام 2009 بعد ان بحثت عن وظيفتي الاولى عن طريق موقع بيت كوم . فعلا هذا موقع رائع وضروري لكل موظف يبحث عن العمل والتطوير
محمد الدوسري
Company Name: Mobily
Job Role: Accounting/Banking/Finance
Date Posted: 18 December 2012

-->

Zeinab's Success Story

I love Bayt.com and trust Bayt.com. It is the first place I considered looking at when I was searching for a job. I love the fact that Bayt.com keeps you updated with its monthly newsletters and with the latest Hot Jobs in your industry. I always recommend the website to all my friends.
Zeinab Salem
Company Name: Multi Marque
Job Role: Management
Date Posted: 28 March 2012

-->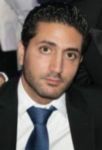 Wesam's Success Story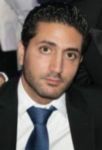 I tried for two years to get a sales job in the UAE. Even though I had experience and I was a university graduate, it was still close to impossible. I couldn't even get an interview. On my yearly vacation, I decided to go to Dubai and see what this economy has for me, as a last shot. I signed up for a Bayt.com account, and I started applying. Two weeks later I got a call from my current employer asking me if I was still interested in the sales position that I applied for. I said yes of course, "but where did you find me?" They said Bayt. Ever since then, I preach this website for people for it's extraordinary outreach to employers. I even help people build an attractive profile. In a nutshell, not my friends, or family we able to help me secure a job that I was longing for. With Bayt.com, not only did I find the job I was looking for, but it was with an amazing employer, with great work atmosphere. Last but not least, with a multinational company. Thank you so much Bayt for making my dream to live in Dubai a reality.
Wesam Aboul Hosn
Company Name: Move One
Job Role: Sales
Date Posted: 16 May 2012

-->
Mohammed's Success Story
I never expected that I will be contacted for a job interview through a website. My friend told me about Bayt.com and I checked it out. I started applying for jobs and suddenly I received a call from one employer who was very much impressed with my CV. I went through the interview process and was selected for the job. Today, I am the Procurement Manager in a well known company in the Gulf.

I have told my friends about Bayt.com and told them that they can find what they are looking for right here on the website.

Thanks to Bayt.com for its helping hand. Now I can be rest assured that if I ever need a helping-hand in employment, then I will knock on Bayt.com's door.
Mohammed Awad
Company Name: Qatar District Cooling Co.
Job Role: Purchasing/Procurement
Date Posted: 20 March 2012

-->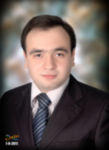 Mohamed's Success Story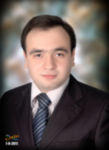 Two months of being unemployed was hard for me but thanks to God and after that with the help of Bayt.com I am currently working in Axon Global as an English language instructor. I graduated in 2011 and working in such a company was a dream come true.
Mohamed Elnaghy
Company Name: Axon Global
Job Role: Education/Training
Date Posted: 01 August 2012

-->
Browse Jobs in Gulf & Middle East
Latest Jobs in Gulf & Middle East
Join the conversation on Bayt.com Specialties
Events
Do you need advice on CV or job search strategy? Do you want to meet Bayt.com's Career Advisors? We will be participating in the following events around the region.

Financial Support Apply for exclusive scholarships worth $1.7 Million for attendees Face to Face Interaction - Speak face to face with admission directors from Top Universities - Network and sha...

Why Attend? - Hear announcements & a status review of labour policy regulations by the KSA Ministry of Labour. - Expanded interaction between the public & private sector through dedicated strea...

UCP in partnership with Bayt.com, will be hosting a CV Writing Workshop during their Career Fair '15. Once you have determined your career goals, the biggest and most important challenge is convin...

Whether you are an exhibitor or a visitor the time you will spend at the exhibition will be invested productively as you will: - Discover new solutions and products for your business. - Gain excep...

The primary aim of the show is to promote and enhance the integration of national manpower into the country's workforce, and in the process help assist the government in its bid to increase the number...

Why you should participate? • Rising school enrollments • Increasing private investment • Growing economy & population • Rising budget allocations • Surge in demand for higher studies • Increasi...

GHEDEX 2016

Location: Oman

Date: 18 Apr 2016 - 20 Apr 2016

- Interact directly with education providers from all over the world. - Increase awareness about latest trends within the higher education sectors & how it benefits you. - Get in touch with prof...

This job fair will also give platform to fresh graduate and other professionals from Oman to grow by working in big companies in private and public sectors. OCF will provide quality environment for...

Careers UAE

Location: United Arab Emirates

Date: 16 May 2016 - 18 May 2016

Careers UAE will provide UAE nationals with the opportunity to: - Discover training, education and employment opportunities in over 20 industry sectors. - Learn about the latest market informati...