Find Your Perfect Job
Choose from 13,032 jobs.
Let employers find you online.
Receive matching jobs by email.
Easy and 100% free!
&nbsp

Lama's Success Story

Finding a job and relocating from my country to Dubai (UAE) through Bayt.com was a dream that came true, it was easy and fast. Thanks to Bayt.com for changing my life :)
Lama Fakhouri
Company Name: ProMetal
Job Role: Marketing/PR
Date Posted: 27 February 2012

-->

Basma's Success Story

Actually all the jobs that I got were through Bayt.com, and that's why I recommend Bayt.com to people who are looking for their dream job.

I loved my work a lot as a call center agent and I loved helping and guiding people on the phone, as I felt very satisfied. After the birth of my baby I had to leave my job, and I am confident that I will find my dream job through Bayt.com again.
Basma Sapry
Company Name: Government of Dubai
Job Role: Customer Service
Date Posted: 12 February 2012

-->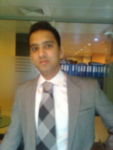 Ansab's Success Story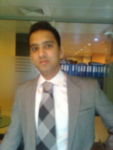 I can't forget that day when my friend advised me to post my CV on Bayt.com. I took his advice and after a few months I received a call from a leading company in Pakistan.
I simply rocked in my interview and they hired me directly and offered me a salary five times higher than the salary I earned in my previous company. It was a stunning career move, and my life has changed! I am enjoying my status and very much happy with what I am today. I wish you all the best Bayt.com.
Ansab Bin Jawaid
Company Name: Takaful Pakistan Limited
Job Role: Other
Date Posted: 21 June 2011

-->

Mohammad's Success Story

As a fresh IT graduate, I was desperately looking for a job when I found Bayt.com. The website gave me what I was missing the most - connections to employers and hope. I got hope that my skills were definitely of value no matter how bad the job market could be.

Once I was on Bayt.com calls had started coming in. Bayt.com returned the hope in me that I had lost and helped keep me afloat in what would have been a very hard time in my life. Amazing features like the saved searches really helped me a lot in securing a number of key interviews and meeting fantastic people.

When I created my CV for the first time on Bayt.com I realized the potential I had. By the grace of Allah, I secured a job in a free zone company. Thanks to Bayt.com for helping me not lose hope especially when I needed it the most. Today the first advice I give any job-seeker is to register on Bayt.com. Thank you Bayt.com!
Mohammad Ali Akmal
Company Name: RamJet Aviation (RAKFTZ)
Job Role: Technology/IT
Date Posted: 25 February 2012

-->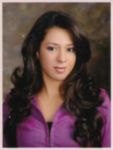 Vigilia's Success Story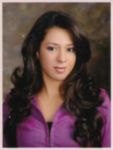 I was working as an Executive Secretary for a company in Karachi (Pakistan) for over two years and was in search of a job in Dubai. While browsing through various job websites I came across Bayt.com and my life has changed dramatically ever since.

Just after a week of posting my resume on Bayt.com I was contacted by an employer from Dubai. I went through a phone interview and got shortlisted further for the final in-person interview that was to be held in Dubai. The interview went well and I landed the job with quite a commendable salary.

All the credit for my current job goes to Bayt.com. Thank you Bayt.com, I have already recommended you to others and will continue to do that in the future as well.
Vigilia Erica Ruth Bernard
Company Name: TWI Middle East FZ – LLC
Job Role: Secretarial
Date Posted: 10 October 2011

-->

Saptharangi's Success Story

I got the best job offer through Bayt.com after doing many interviews at the age of 25. I worked as Customer Service Executive. It was an instant career advancement for me as a fresh graduate and a junior employee here in Sri Lanka. I am now a Business Development Executive at Job Envoy Sri Lanka. This job was a new chapter of my life and a great success to my career life.

Thanks to God and thank you Bayt.com for inspiring me.
Saptharangi Koralage
Company Name: Job Envoy - Sri Lanka
Job Role: Sales
Date Posted: 17 April 2014

-->

Maria's Success Story

Since I graduated in 2001 I have challenge myself to aim higher. My first Job was in the construction industry. Upon finishing my contract I decided to go abroad in search of a better job and new challenges. With God's grace and with Bayt.com's help I found a job which changed my personality, my character and attitude. With perseverance and enthusiasm I was able to achieve the dream job I wanted.
I currently work as an HR Assistant with RAK Airways. I am in a position where I can make a difference in for other employees and help them pursue their goal to be the best on their job.
Maria Eleonor Bello
Company Name: RAK Airways
Job Role: Human Resources/Personnel
Date Posted: 09 September 2012

-->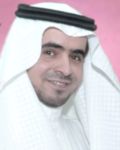 Mohammed's Success Story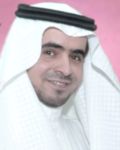 I feel confident with Bayt.com, as it helped me achieve my potential and given me better access to work opportunities, through newsletters. This site will remain life-long career support for me. With reference to my CV, I have received a number of career opportunities through Bayt.com

Thank you for your support. Thank you for the helping us reach these job opportunities, as they will help me achieve my professional goals.
Mohammed Bahabri
Company Name: Qanawat Telecom
Job Role: Other
Date Posted: 13 July 2011

-->

SAFWAT's Success Story

First I want to thank this beautiful site Bayt.com for the doing a great job. Bayt.com follows up with you and it is absolutely free to use. Thank you for your service.

Actually all my past jobs were through Bayt.com including my current one, and that's why I recommend Bayt.com to people who are looking for their dream job.
SAFWAT ABD ELKAREM
Company Name: Ayla hotels in UAE alain
Job Role: Customer Service
Date Posted: 10 September 2012

-->
Browse Jobs in Gulf & Middle East
Latest Jobs in Gulf & Middle East
Join the conversation on Bayt.com Specialties
Events
Do you need advice on CV or job search strategy? Do you want to meet Bayt.com's Career Advisors? We will be participating in the following events around the region.

Why Attend? - Hear announcements & a status review of labour policy regulations by the KSA Ministry of Labour. - Expanded interaction between the public & private sector through dedicated strea...

UCP in partnership with Bayt.com, will be hosting a CV Writing Workshop during their Career Fair '15. Once you have determined your career goals, the biggest and most important challenge is convin...

Whether you are an exhibitor or a visitor the time you will spend at the exhibition will be invested productively as you will: - Discover new solutions and products for your business. - Gain excep...

The primary aim of the show is to promote and enhance the integration of national manpower into the country's workforce, and in the process help assist the government in its bid to increase the number...

Why you should participate? • Rising school enrollments • Increasing private investment • Growing economy & population • Rising budget allocations • Surge in demand for higher studies • Increasi...

GHEDEX 2016

Location: Oman

Date: 18 Apr 2016 - 20 Apr 2016

- Interact directly with education providers from all over the world. - Increase awareness about latest trends within the higher education sectors & how it benefits you. - Get in touch with prof...

This job fair will also give platform to fresh graduate and other professionals from Oman to grow by working in big companies in private and public sectors. OCF will provide quality environment fo...

Careers UAE

Location: United Arab Emirates

Date: 16 May 2016 - 18 May 2016

Careers UAE will provide UAE nationals with the opportunity to: - Discover training, education and employment opportunities in over 20 industry sectors. - Learn about the latest market informati...