Find Your Perfect Job
Choose from 12,738 jobs.
Let employers find you online.
Receive matching jobs by email.
Easy and 100% free!
&nbsp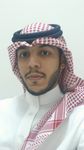 ABDULAZIZ's Success Story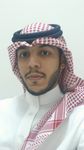 بحمدالله تم الاتصال بي من قبل مدير الموارد البشرية من شركة أصالة القابضة
و تحديد موعد للمقابلة الشخصية
و بعد المقابلة الشخصية تم ارسال العرض الوظيفي لي و تم التوقيع و تحديد موعد المباشرة و تمت المباشرة
شكراً بيت.كوم
ABDULAZIZ ALBURAIHI
Company Name: Asala Group
Job Role: Human Resources/Personnel
Date Posted: 20 May 2015

-->

Ehsan's Success Story

When I first signed up to Bayt.com 4 years ago, I haven't yet been holding the belief that I would find my way as a freshly graduated job seeker through a "website. However, I was truly amazed by Bayt.com's features, and I particularly admired with the notifications tab that tells you all about your profile when you're away, visibility charts featuring how many times your CV and public profile were viewed and what potential market sectors interested in your skills. Once I had published my completed profile, I started receiving emails and phone calls for vacancies. Thereafter, I was gladly employed in a full time position as a translator, copy editor, proofreader and translation supervisor in Orient Legal Translation who found me through Bayt.com and later they promoted me to more senior levels. I believe that Bayt.com will always again help me build my career.
Ehsan Al Rifai
Company Name: Orient Legal Translation
Job Role: Writing/Editing
Date Posted: 19 March 2013

-->


Ahmed's Success Story

This is the perfect opportunity and way to share our experience with Bayt.com. This is a great place for freshers who wants to get good positions and ideal jobs. It's always important to say thank you to that source after getting a job like for me I got my 1st job through Bayt.com. I am currently working in a Bahrawi Trading Co. as a Sales Consultant. I created my Bayt.com account 5 years before. I am really happy, satisfied and learning different experiences everyday. At the end all thanks to Bayt.com.
I recommended Bayt.com to many of my friends also.
Wishing everyone here to get best jobs of their interest, especially freshers.
Good Luck!
Ahmed Afzal
Company Name: Bahrawi Trading
Job Role: Sales
Date Posted: 20 October 2013

-->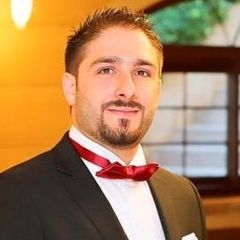 Abdelrahman's Success Story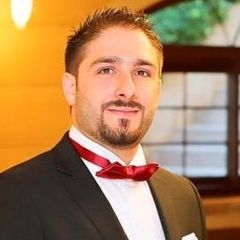 My story is weird. I have never trusted such sites to upload a CV on and share my contact number so that people would contact me.
Once I said to myself let me try and give it a shot and so I did and the funny thing is a gentleman called me from a respectful bank telling me that he needs to interview me at the earliest. He seemed pretty impressed with what the resume had in it.I had the guts to ask, sir excuse me, but I have never sent any CV to the bank and he replied by saying he saw my CV on Bayt.com!
That was very impressive and motivated me to do my best and maybe more to always update my CV on Bayt.com.
I really loved it when he said that and I I loved it more when I had my 1st and 2nd interviews with the HR department, and I got recruited all because and thanks to the one and only Bayt.com. I am still working in the same bank and I am having the best times of my career since I'm gaining the experience I really needed and because my aim was to be recruited in such respectful firm and if it wasn't for Bayt.com I wouldn't have done it.
I am continuously updating and uploading my CV on Bayt.com and I recommend all people to keep on updating their profile. You wouldn't know, destiny will choose you with a big helping hand from Bayt.com.
Abdelrahman Kharboutli
Company Name: Qatar Islamic Bank
Job Role: Accounting/Banking/Finance
Date Posted: 25 November 2012

-->

Maria's Success Story

Since I graduated in 2001 I have challenge myself to aim higher. My first Job was in the construction industry. Upon finishing my contract I decided to go abroad in search of a better job and new challenges. With God's grace and with Bayt.com's help I found a job which changed my personality, my character and attitude. With perseverance and enthusiasm I was able to achieve the dream job I wanted.
I currently work as an HR Assistant with RAK Airways. I am in a position where I can make a difference in for other employees and help them pursue their goal to be the best on their job.
Maria Eleonor Bello
Company Name: RAK Airways
Job Role: Human Resources/Personnel
Date Posted: 09 September 2012

-->

Mohamed's Success Story

I am Mohammed Sami Farid, I worked in an Engineering company in Saudi Arabia for about 2 years. I was looking for a better opportunity to improve my career and one day as I was looking for a job on the internet I found Bayt.com. I directly registered and uploaded my CV on Bayt.com and after some time I got a call from my current company Delta Marketing Co. I passed the interview successfully and later got a very good opportunity.
Thanks a lot to Bayt.com for helping people & changing the path of their career life.
Finally i want to say some thing..
Every Success and progress comes only by two things:
1st one by" reconcile from God"
2nd one by "Diligence" & "Doing Best"
Mohamed samy
Company Name: Delta Marketing Co. - KSA
Job Role: Secretarial
Date Posted: 22 May 2013

-->

Rana's Success Story

Job search is always tough for a fresh graduate, so was mine. But my search for a perfect job was drastically cut short by Bayt.com. I needed a better positioned job so I uploaded my CV on Bayt.com and within a week I started receiving interview calls. Soon I was hired as Assistant System Administrator, Network and Hardware Engineer in King Fashions (Pvt) Ltd, Lahore. Today I am the IT Officer in Pakistan Agriculture Storage & Services Corporation Limited (PASSCO). I am thankful to Bayt.com for its wonderful career support. As a job seeker, my story is a proof that Bayt.com works.
No doubt Bayt.com is a very good bridge between fresh/ professional graduates & employers.
Rana Imran Hassan
Company Name: Pakistan Agriculture Storage & Services Corporation Limited (PASSCO)
Job Role: Technology/IT
Date Posted: 03 August 2011

-->
Kamal's Success Story
It is good to find a site that creates connections between job seekers and employers. I found Bayt.com while surfing the internet and I didn't know it could help both of the recruiter and the job seeker. Through this site and without applying I started receiving many job offers until I got the best offer ever. Thank you Bayt.com I am now an assistant HR manager with one among the best and most successful companies - Kufa Pepsi Factory.

Thank you Bayt.com team
Kamal Mukheef Hussein
Company Name: Kufa Pepsi Factory
Job Role: Human Resources/Personnel
Date Posted: 20 June 2013

-->

Mohammed's Success Story

First, I would like to thank Bayt.com team for their wonderful efforts towards helping others find jobs.
My name is Mohamed Samir and I'm a graduate from Benha, Egypt holding a bachelor degree in Social Work. I was working as a sales representative for Orascom Telecom Company (Mobinil), when I was searching for a job in the Oil and Gas sector on Bayt.com. While browsing through Bayt.com job site I found a job in the Egyptian Drilling Company (EDC), so I applied to it and later got contacted by the company via email. Few days later, the HR of the company called me for an interview.I went to the interview and then to the assessment and Praise be to Allah I was selected to be a part of this company.
Thank you Bayt.com, I have already recommended you to others and will continue to do that in the future.
Through Bayt.com you can find your dream job anywhere in the world.
Bayt.com is the no.1 job site for employment
Mohammed Samir
Company Name: Egyptian Drilling Company (EDC)
Job Role: Management
Date Posted: 10 October 2011

-->
Browse Jobs in Gulf & Middle East
Latest Jobs in Gulf & Middle East
Join the conversation on Bayt.com Specialties
Events
Do you need advice on CV or job search strategy? Do you want to meet Bayt.com's Career Advisors? We will be participating in the following events around the region.

The Big 5 2015

Location: United Arab Emirates

Date: 23 Nov 2015 - 26 Nov 2015

- Select from 30,000+ innovative and never seen before construction products. - Meet 2,800+ manufacturers and distributors from 65 countries for answers to your technical questions. - Discover p...

Expert Guidance - Speak face-to-face with key decision makers from top business schools - Perfect your MBA admissions strategy with advice from our experts - Meet with MBA alumni and find out more...

Financial Support Apply for exclusive scholarships worth $1.7 Million for attendees Face to Face Interaction - Speak face to face with admission directors from Top Universities - Network and sha...

Why Attend? - Hear announcements & a status review of labour policy regulations by the KSA Ministry of Labour. - Expanded interaction between the public & private sector through dedicated strea...

Whether you are an exhibitor or a visitor the time you will spend at the exhibition will be invested productively as you will: - Discover new solutions and products for your business. - Gain excep...

The primary aim of the show is to promote and enhance the integration of national manpower into the country's workforce, and in the process help assist the government in its bid to increase the number...

Why you should participate? • Rising school enrollments • Increasing private investment • Growing economy & population • Rising budget allocations • Surge in demand for higher studies • Increasi...

GHEDEX 2016

Location: Oman

Date: 18 Apr 2016 - 20 Apr 2016

- Interact directly with education providers from all over the world. - Increase awareness about latest trends within the higher education sectors & how it benefits you. - Get in touch with prof...

This job fair will also give platform to fresh graduate and other professionals from Oman to grow by working in big companies in private and public sectors. OCF will provide quality environment for...