Find Your Perfect Job
Choose from 12,875 jobs.
Let employers find you online.
Receive matching jobs by email.
Easy and 100% free!
&nbsp

عمرو's Success Story

قصة نجاح كانت غير متوقعه انا اشتركت فى بيت كوم فى يوم من الايام وفى يوم تلقيت رساله على الايميل بتعى كى اشتغال فى احد الشركات خدمة عملاء واشتغلت فى شركة دى لينك اولاء لمدة عام ثم انتقلت الى شركة موبينيل كانت فرحتى ماكان لها مثيل واقدم كل الشكر الى اصحاب موقع بيت كوم على ايجاد الشركه والعمل الى كانت احلم بيه طوال وقت كثير وشككرااااااااا
عمرو محمد محمد عبد العزيز
Company Name: موبينيل
Job Role: Customer Service
Date Posted: 13 February 2012

-->

Rana's Success Story

Job search is always tough for a fresh graduate, so was mine. But my search for a perfect job was drastically cut short by Bayt.com. I needed a better positioned job so I uploaded my CV on Bayt.com and within a week I started receiving interview calls. Soon I was hired as Assistant System Administrator, Network and Hardware Engineer in King Fashions (Pvt) Ltd, Lahore. Today I am the IT Officer in Pakistan Agriculture Storage & Services Corporation Limited (PASSCO). I am thankful to Bayt.com for its wonderful career support. As a job seeker, my story is a proof that Bayt.com works.
No doubt Bayt.com is a very good bridge between fresh/ professional graduates & employers.
Rana Imran Hassan
Company Name: Pakistan Agriculture Storage & Services Corporation Limited (PASSCO)
Job Role: Technology/IT
Date Posted: 03 August 2011

-->


Khaled's Success Story

In 2009 I was working as a senior software tester in a leading software company in Egypt and I was looking for a good vacancy in the Gulf. I submitted my CV on Bayt.com and applied to a posted vacancy in the Ministry of Interior, Qatar. I got an email on the same day from the Ministry of Interior and had a phone interview the next day. Later in the day I got the job offer which I took. I got married after one year of joining the Ministry of Interior and was blessed with a baby girl later.

Thanks Bayt.com
Khaled Kamal
Company Name: Ministry of Interior - Qatar
Job Role: Customer Service
Date Posted: 23 October 2012

-->

Hamad's Success Story

في البداية أشكر موقع بيت.كوم حيث ساعدني على بناء أفضل سيرة ذاتية وتعلمت كيف أسوق لنفسي وقد تحصلت على عروض كثيرة وبمزايا منافسة كل مرة أفضل من التي قبلها وقد وكانت العروض منافسة في خلال ثلاثة سنوات فقط تحسن راتبي بنسبة تتجاوز 80%, علماً أن محاولاتي عديدة مع الكثير من المواقع والمنتديات إلىّ أن موقع بيت.كوم هو الأفضل بالنسبة لي لذا أنصح التحديث بالشكل الدائم على سيرتكم الذاتية وإضافة كل التفاصيل الممكنة ليسهل على الباحثين عن موظفين توفير الفرص المناسبة لك, أشكركم من أعماق قلبي حيث الفضل لله ثم لكم,, وشكراً
Hamad Al.Rifdan
Company Name: AL Majal G4S
Job Role: Human Resources/Personnel
Date Posted: 22 May 2012

-->

Hany's Success Story

My story with Bayt.com started about 5 years ago and now I enjoy my current job, thanks to Bayt.com. At that time I had other two jobs offers also lined up, and all the 3 opportunities came to me after just 2 weeks of submitting my applications. Bayt.com gave me a big chance to hunt for a job in my current location (Qatar) and my future career location (UAE) through their recommended jobs section. I can depend on Bayt.com and it is my recommended website for all my friends and all the job-seekers around me, or even overseas. Finally I wish more successful to the Bayt.com as it really has top technology and management team behind the show curtains.
Hany Roushdy
Company Name: Mawashi Corp. (Meat and Livestock Trading)
Job Role: Accounting/Banking/Finance
Date Posted: 06 September 2011

-->
Bahaa's Success Story
I spent months searching for a job on Bayt.com and I did many interviews, and finally I got the job I wanted through Bayt.com at the age of 24. I worked as an Personal Assistant to the CEO.

Indeed, it was an instant career advancement for me as a fresh graduate and a junior employee here in Dubai. This job was a new chapter of my life and a great success to my career to work in company like "Atlas Oasis". Exactly 3 years from now; unexpected things happen.

Thanks God and thank you Bayt.com for inspiring me.
Bahaa Alma
Company Name: Atlas Oasis GT.LLC
Job Role: Administration
Date Posted: 25 September 2013

-->

Venu's Success Story

I should thank Bayt.com, as many people are getting excellent career opportunities through them. 7 years back I created my profile and within 3 months I got many calls from good organizations. I found my current job in Kharafi National through Bayt.com. I would like to thank Bayt.com and their team for their professionalism.
Venu Gopal Muppy
Company Name: Kharafi National - Kuwait
Job Role: Art/Design/Creative
Date Posted: 18 May 2013

-->
Mohammed's Success Story
After graduating from the IT College, I started looking for a job online.
One of my friends recommended to try and submit my CV on Bayt.com. I visited Bayt.com and directly registered and completed my CV.
After 2 weeks, I was surprised to receive a call from the National Factory of Can Ends Ltd. (NAFCEL) asking me for an interview.
I joined NAFCEL after receiving a good job offer and a great position.
Thanks Bayt.com and keep up this brilliant service.

M. Hamza Sheikh
IT Project Manager
NAFCEL
Mohammed Hamza Sheikh
Company Name: NAFCEL - KSA
Job Role: Technology/IT
Date Posted: 29 April 2013

-->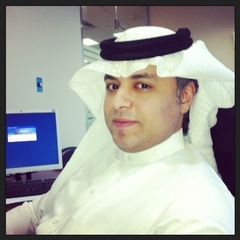 Zakaria's Success Story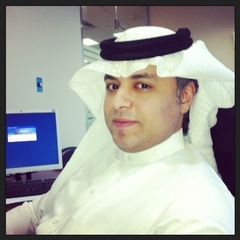 I started my career in 2002 after Graduating. I was following the classic way to apply for jobs it was very difficult methodology reading news papers and announcements print copies of CV's reserve an appointment all this things just to have an interview in 2003 when I was setting front of my PC screen at my X company as store accountant I discovered Bayt.com through web searching I built my CV in that time then I started applying for a few relevant jobs on the job site Bayt.com and amazingly, within a short time, I started receiving interview calls from different employers I was surprised and I told my self is it easy as much as this and finally got a good opportunity in the Banking sector through Bayt.com. This sector was my dream and that job provided me an excellent platform for my career, from where I excelled efficiently into my professional career life, I got a favorable opportunity in three famous banks in Saudi Arabia also I have been promoted in very short time now I'm Being working with one of the biggest bank in Saudi Arabia as Head of Financial Accounting Department my career has soared and I am gaining new experiences every day. Due to Bayt.com's career guidance, since 2003 I'm keeping update my CV in Bayt .com & enjoying advising friends and jobs seekers to subscribe in Bayt.com I would like to extend my deep gratitude to Bayt.com for providing me that opportunity with a solid platform to enter into the corporate world and that what was really I needed it to show my ability & qualifications

My best Friend and Career Advisor
Zakaria Al-abdulal
Company Name: Al Rajhi Bank
Job Role: Accounting/Banking/Finance
Date Posted: 13 March 2013

-->
Browse Jobs in Gulf & Middle East
Latest Jobs in Gulf & Middle East
Join the conversation on Bayt.com Specialties
Events
Do you need advice on CV or job search strategy? Do you want to meet Bayt.com's Career Advisors? We will be participating in the following events around the region.

Financial Support Apply for exclusive scholarships worth $1.7 Million for attendees Face to Face Interaction - Speak face to face with admission directors from Top Universities - Network and sha...

Why Attend? - Hear announcements & a status review of labour policy regulations by the KSA Ministry of Labour. - Expanded interaction between the public & private sector through dedicated strea...

UCP in partnership with Bayt.com, will be hosting a CV Writing Workshop during their Career Fair '15. Once you have determined your career goals, the biggest and most important challenge is convin...

Whether you are an exhibitor or a visitor the time you will spend at the exhibition will be invested productively as you will: - Discover new solutions and products for your business. - Gain excep...

The primary aim of the show is to promote and enhance the integration of national manpower into the country's workforce, and in the process help assist the government in its bid to increase the number...

Why you should participate? • Rising school enrollments • Increasing private investment • Growing economy & population • Rising budget allocations • Surge in demand for higher studies • Increasi...

GHEDEX 2016

Location: Oman

Date: 18 Apr 2016 - 20 Apr 2016

- Interact directly with education providers from all over the world. - Increase awareness about latest trends within the higher education sectors & how it benefits you. - Get in touch with prof...

This job fair will also give platform to fresh graduate and other professionals from Oman to grow by working in big companies in private and public sectors. OCF will provide quality environment for...

Careers UAE

Location: United Arab Emirates

Date: 16 May 2016 - 18 May 2016

Careers UAE will provide UAE nationals with the opportunity to: - Discover training, education and employment opportunities in over 20 industry sectors. - Learn about the latest market informati...