Find Your Perfect Job
Choose from 12,875 jobs.
Let employers find you online.
Receive matching jobs by email.
Easy and 100% free!
&nbsp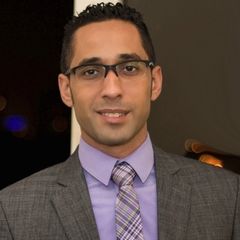 IT's Success Story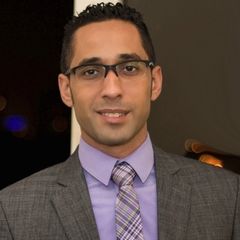 I was working in Marriott Hotel in Egypt as a business center secretary and after 4 years of study and hardworking i succeeded to transfer to Qatar for the same company to work as an IT assistant manager, but after 1 year and 2 moths some family issues happened and I had to resign and travel back to Egypt, Bayt.Com helped me to find a good Job in Vodafone company with a good salary, and after 1 year and 3 month I got a good chance to join Fairmont Family and work as an IT manager
IT Ahmed Soliman IT Manager / IT Project Manager / Assistant IT manager / IT System Analist
Company Name: Fairmont Nile City
Job Role: Technology/IT
Date Posted: 11 June 2014

-->

عمرو's Success Story

قصة نجاح كانت غير متوقعه انا اشتركت فى بيت كوم فى يوم من الايام وفى يوم تلقيت رساله على الايميل بتعى كى اشتغال فى احد الشركات خدمة عملاء واشتغلت فى شركة دى لينك اولاء لمدة عام ثم انتقلت الى شركة موبينيل كانت فرحتى ماكان لها مثيل واقدم كل الشكر الى اصحاب موقع بيت كوم على ايجاد الشركه والعمل الى كانت احلم بيه طوال وقت كثير وشككرااااااااا
عمرو محمد محمد عبد العزيز
Company Name: موبينيل
Job Role: Customer Service
Date Posted: 13 February 2012

-->


Alaaaldin's Success Story

In fact finding jobs for graduate students is very difficult, and it is known that the hope of all new graduates is to find a job for a good living. In this time and especially after the large number of graduate students and low shares of most companies in the global economy that led to scarcity of opportunities and lack of jobs. When I graduated from college I was hoping to find a job in the field of my studies, but often failed to find one which made ​​me very frustrated. I chose more than one way and finally got to know over the internet that Bayt.com is the best way to search for jobs quickly, so I started accessing the internet on daily basis keeping up with Bayt.com's job updates and finally found the job that I always dreamed of through Bayt.com. Because of this opportunity through Bayt.com I left my country Sudan and headed towards the United Arab Emirates. Bayt.com is the largest portal for jobs in the Middle East, so I shall thank Bayt.com and wish them success always. Thank you again.
Alaaaldin Idris Hassan Khairy
Company Name: Agricultural Research Corporation - ARC
Job Role: Research
Date Posted: 11 February 2012

-->
Mohamed's Success Story
I have joined Bayt.com 7 years ago. At the beginning of my career life I was working in a local company specialized in providing telecom services for wireless telecom networks in Egypt. My hope was to join a multinational company which is working in a similar field. I kept on sending my CV to all jobs that were announced by Bayt.com until I succeeded to join my current job in Huawei Technologies co. LTD, one of the biggest companies all over the world in telecom field. I spent 6 years up till now in this big company and currently I hold managerial position in this company, thanks to Bayt.com which helped me to find such a great job.
Mohamed El Sorady
Company Name: Huawei Technologies Co. LTD
Job Role: Management
Date Posted: 23 December 2012

-->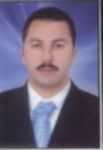 mohamedattia's Success Story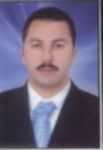 فؤجت بالاتصال بى وتمت المقابلة عن طريق موقع بيت.كوم وتمت الاستعانة بى في الوظيفة شئون قانونية
mohamedattia bassiuney
Company Name: International Computer Center - انترناشونال كمبيوتر سنتر
Job Role: Law/Legal
Date Posted: 10 June 2011

-->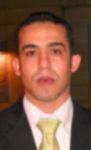 Safwat's Success Story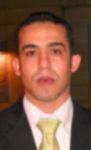 Peace be upon you and Allah's mercy and blessings
First I would like to thank the great effort submitted to us by Bayt.com jobsite at no cost.
Second through Bayt.com, I had the opportunity to have an interview in Cairo, but I did not like the offer. Shortly after that I was offered a job in UAE as an Assistant Restaurant Manager, now I am primarily responsible for managing the restaurant.
I thank with all my heart those who are behind this jobsite.
Thank you
Safwat Essam
Safwat Essam Abdalkarem
Company Name: Ayla Hotels
Job Role: Management
Date Posted: 24 October 2011

-->

Bassam's Success Story

I became a member with Bayt.com and later a recommendation was sent to me from Bayt.com to apply to Al Futtaim Company as a Document Controller and I did and got the job. I have been in my current job for 2 years and 7 months. Thank you Bayt.com for the recommendation.
Bassam Magdy
Company Name: Al Futtaim
Job Role: Other
Date Posted: 29 November 2012

-->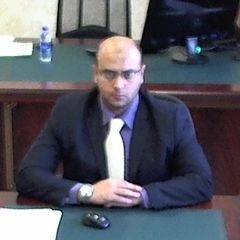 Mohamed's Success Story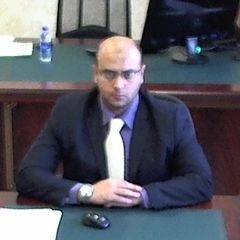 Hi,

I have been using Bayt.com for the past 4 years as a default employment & recruiting website.

I improved my CV many times because of Bayt.com services. I Actually improved my whole methodology about the employment market because of Bayt.com as I realized how competitive the market is becoming !

Each time I see any job requirement I compare it to my skills, do I do that? do I need to do or learn how to do that in order to get this job?

With time I prepared a more professional CV and I tried to gain new skills and experiences to be able to properly fit good working opportunities.

Being a jobseeker registered on Bayt.com, I started receiving many job offers through this great website.

This year, the recruiting department at Obeikan called me to for an interview as a candidate for the position of Office Manager for the group Vice President, and Alhamdu-Lillah I won the position.

My new working place is totally different from the previous one, specially since I made a great jump from the low management level to the top management level.

New amazing experience that I enjoy every moment.

Really, Thanks Bayt.com

Mohamed Islam Badr-Eddin
Mohamed Islam badr-eddin
Company Name: Obeikan Investment Group
Job Role: Administration
Date Posted: 03 October 2011

-->

Ahmed's Success Story

My story with Bayt.com began when I was having a hard time writing my CV. One day I was job hunting on the internet and I found Bayt.com, a website that would help me in writing my CV and publishing it. Back then I decided to post my CV and thought I just discovered a new way to find a job although later on I discovered that many of my friends are already registered. Then a couple of days later I received a phone call from the HR department of MegaProj regarding an interview to work as an VOIP &IVR Engineer, and I was accepted later on. I didn't apply for the job, and I was lucky enough to find one. I still receive different offers till now.

Thanks to Bayt.com
Ahmed Abd-El-gawad
Company Name: MegaProj
Job Role: Technology/IT
Date Posted: 02 January 2013

-->
Browse Jobs in Libya
More Jobs in Gulf & Middle East
Join the conversation on Bayt.com Specialties
Events
Do you need advice on CV or job search strategy? Do you want to meet Bayt.com's Career Advisors? We will be participating in the following events around the region.

Financial Support Apply for exclusive scholarships worth $1.7 Million for attendees Face to Face Interaction - Speak face to face with admission directors from Top Universities - Network and sha...

Why Attend? - Hear announcements & a status review of labour policy regulations by the KSA Ministry of Labour. - Expanded interaction between the public & private sector through dedicated strea...

UCP in partnership with Bayt.com, will be hosting a CV Writing Workshop during their Career Fair '15. Once you have determined your career goals, the biggest and most important challenge is convin...

Whether you are an exhibitor or a visitor the time you will spend at the exhibition will be invested productively as you will: - Discover new solutions and products for your business. - Gain excep...

The primary aim of the show is to promote and enhance the integration of national manpower into the country's workforce, and in the process help assist the government in its bid to increase the number...

Why you should participate? • Rising school enrollments • Increasing private investment • Growing economy & population • Rising budget allocations • Surge in demand for higher studies • Increasi...

GHEDEX 2016

Location: Oman

Date: 18 Apr 2016 - 20 Apr 2016

- Interact directly with education providers from all over the world. - Increase awareness about latest trends within the higher education sectors & how it benefits you. - Get in touch with prof...

This job fair will also give platform to fresh graduate and other professionals from Oman to grow by working in big companies in private and public sectors. OCF will provide quality environment for...

Careers UAE

Location: United Arab Emirates

Date: 16 May 2016 - 18 May 2016

Careers UAE will provide UAE nationals with the opportunity to: - Discover training, education and employment opportunities in over 20 industry sectors. - Learn about the latest market informati...