Find Your Perfect Job
Choose from 12,875 jobs.
Let employers find you online.
Receive matching jobs by email.
Easy and 100% free!
&nbsp
Mohammad's Success Story
How could I forget the help of Bayt.com in starting my career. It was December 2009 when I created my account with Bayt.com and after few days I got a call from Elsewedy Cables, K.S.A informing me that they selected my CV from Bayt.com for the post of Warehouse Supervisor. They asked me for an interview which went great and I later got the job.
Thank you Bayt.com!
Mohammad Yousuf Sani Zamir Ahmed
Company Name: Elsewedy Cables
Job Role: Other
Date Posted: 05 August 2012

-->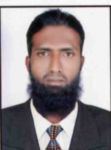 shakeel's Success Story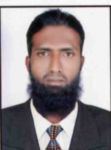 Dear Bayt, It gives me a great pleasure to submit my success story that occurred thanks to you back in 2010. Giving me an opportunity with one of leading companies in the gulf region .Bayt.com got me a perfect job that I always dreamt of. I was pleased and surprised when I applied through Bayt.com to this leading company Kharafi National and they called me for a telephonic interview and I was successful shortlisted . The most significant part of this journey was that I had no idea that the company whom I was applying for was one of the companies I had always wanted to work for i.e. Leading Concepts, world-class executive education provider. Needless to mention not only was the job the best thing that ever happened to me, it set the mark for a wonderful Quality awareness atmosphere journey. Even since I got the job I have always preached and shared my experience with my friends, peers and acquaintances, and as a result I have always forwarded jobs from Bayt.com to everyone looking for a better opportunity. Thank you Bayt.com for making my career a reality. It was this very job that became the stepping stone of my career. I hope you can manage to find dream jobs for those who are looking for opportunities.
shakeel ahmed shaikh Mohammed
Company Name: Kharafi National
Job Role: Quality Control
Date Posted: 12 July 2011

-->


Brian's Success Story

I was working for a good professional company in India but with a low salary, when I was in Dubai on a visit visa to search for a job I spent three months without a proper room, food,water etc. I did not have sufficient money in my pocket to go for an interview.I used to walk all the way from Karama to the place of the interview but return back disappointed as I was not given any offer. One day I met a person who asked me to send my resume to Bayt.com, so I went to an internet cafe and opened an account with Bayt.com and also uploaded my resume. I was back in my home town but kept on updating my resume on Bayt.com. One day I got a call from Doha and the company asked me if I was interested to work in Doha. They informed me about the position I will be handling and also the salary package and I was so surprised as I never got such a salary any where since I started working. Once I settled in Doha my company also gave me a family status, I got my wife and children here where they went to school and have now passed their 10th std in Doha. I would like to thank Bayt.com for this wonderful opportunity it has given me which has changed my life completely. I have also asked all my friends to put their resume on Bayt.com and will keep on telling others to do so. Thank you once again Bayt.com. I am still updating my CV as I have 100% confidence in Bayt.com's Services. God Bless You All.. regards Brian..
Brian James Dcruz
Company Name: Doha Asian Games Organizing Committee (DAGOC)
Job Role: Other
Date Posted: 20 June 2011

-->

Chintan's Success Story

I would like to thank bayt.com for providing me with a chance to develop my career.
When I first joined bayt.com, I received a call from a company located in Kuwait but unfortunately I didn't get the job but after that I started receiving e-mails from bayt.com for jobs that were suitable for my experience. I never gave up, Later I applied for a job in KSA in a company called Tihama Power Generation Co. Ltd and I was lucky to get it. I fulfilled my dreams with the help of bayt.com.
Chintan Parekh
Company Name: Tihama Power Generation Co. LTD
Job Role: Engineering
Date Posted: 13 February 2013

-->
Syed's Success Story
It was a sunny morning in the beginning of March, mid of spring when I received a phone call from a very reputable pharmaceutical company asking for an interview for a personal assistant to managing director position for their Human Resource Department. The interview day came and I was speculated with a great overwhelming spirit keeping in mind the formalities and priorities of the duties which I have to present. My initial practical tests of Shorthand + Typing + MS Office/Computer + Correspondence were successfully conducted and I was declared a successful candidate in all relevant tests of the related job. Finally I have been interviewed by the authorities concerned and Alhamdollilha it was also successful. I have been offered the same job with great remunerations and benefits. All this was happened due to a great Bayt.com, whom I was registered as a member and frequently received various jobs related to my field. I am really thankful to Bayt.com.
Syed Sadaqat Hussain
Company Name: KCI Pharma
Job Role: Secretarial
Date Posted: 13 December 2011

-->

Shahbaz's Success Story

As I completed my education as an Associate Engineer (Civil) from Karachi Board Pakistan my 1st experience was with Lilly International contracting company on a roads & bridges project.I visited many job sites to find a better opportunity such as www.jobshunt.com, www.naukri.com, www.careermidway.com etc, but got no response.

As I went through with Bayt.com it was really a miracle for me in August 16th 2008 when I received a call from a company named Khatib & Alami Consultancy Dubai, UAE. They told me they received my CV through Bayt.com and took my interview through phone. HR were really impressed with my interview and had given me a chance to work with them.
From that day I keep on advising my friends & relatives to follow Bayt.com for a better future, I much appreciate Bayt.com team for their continuous efforts. God bless you

Thanks & Regards
Shahbaz Memon
Shahbaz rasool memon
Company Name: Khatib & Alami consultancy
Job Role: Engineering
Date Posted: 26 November 2012

-->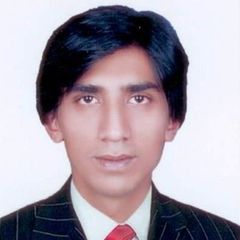 Abdulbasit's Success Story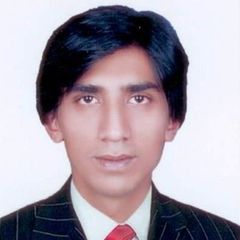 I would like to thank the great efforts offered by Bayt.com. I have found my current job in ICI Pakistan Ltd. I am sure with Bayt.com I'll always have great job opportunities which will develop my career. I thank with all my heart those who are behind this great job site Bayt.com.
Abdulbasit Rajput
Company Name: ICI Pakistan Ltd
Job Role: Customer Service
Date Posted: 09 December 2011

-->

Amin's Success Story

I am a system analyst and I have more than 11 years of experience in software and web development, and in my career life I always try very hard to find a good and career oriented job. Back then in 2008 I applied on Bayt.com and within few months I got noticed and got the best job in my life in WaqarTech thanks to Bayt.com.

I am so happy with my new career as a system analyst and I recommend my friends and the people in my circle to register on Bayt.com.
Amin Ul Haq Satti
Company Name: WaqarTech
Job Role: Technology/IT
Date Posted: 27 January 2014

-->

Rahim's Success Story

I am very pleased to acknowledge that Bayt.com played an important role in my career trigger and career growth.

The current economic recession has made a drastic change on the lives of many professionals in the job market in Pakistan and throughout the world. I was one of those professionals who were inflicted by this global credit crunch. In this hour of great depression, Bayt.com was the only job search website that helped me out. I applied for some jobs which I found suitable for my experience and qualification. Within 2 weeks, I got employed as Web Designer at MircoTech Business a leading consultancy firm of my country at a really good capacity. I want to thank Bayt.com team for their superb career assistance.
Rahim
Company Name: MicroTech Business
Job Role: Technology/IT
Date Posted: 07 May 2013

-->
Browse Jobs in Pakistan
More Jobs in Gulf & Middle East
Join the conversation on Bayt.com Specialties
Events
Do you need advice on CV or job search strategy? Do you want to meet Bayt.com's Career Advisors? We will be participating in the following events around the region.

Financial Support Apply for exclusive scholarships worth $1.7 Million for attendees Face to Face Interaction - Speak face to face with admission directors from Top Universities - Network and sha...

Why Attend? - Hear announcements & a status review of labour policy regulations by the KSA Ministry of Labour. - Expanded interaction between the public & private sector through dedicated strea...

UCP in partnership with Bayt.com, will be hosting a CV Writing Workshop during their Career Fair '15. Once you have determined your career goals, the biggest and most important challenge is convin...

Whether you are an exhibitor or a visitor the time you will spend at the exhibition will be invested productively as you will: - Discover new solutions and products for your business. - Gain excep...

The primary aim of the show is to promote and enhance the integration of national manpower into the country's workforce, and in the process help assist the government in its bid to increase the number...

Why you should participate? • Rising school enrollments • Increasing private investment • Growing economy & population • Rising budget allocations • Surge in demand for higher studies • Increasi...

GHEDEX 2016

Location: Oman

Date: 18 Apr 2016 - 20 Apr 2016

- Interact directly with education providers from all over the world. - Increase awareness about latest trends within the higher education sectors & how it benefits you. - Get in touch with prof...

This job fair will also give platform to fresh graduate and other professionals from Oman to grow by working in big companies in private and public sectors. OCF will provide quality environment for...

Careers UAE

Location: United Arab Emirates

Date: 16 May 2016 - 18 May 2016

Careers UAE will provide UAE nationals with the opportunity to: - Discover training, education and employment opportunities in over 20 industry sectors. - Learn about the latest market informati...