Find Your Perfect Job
Choose from 12,875 jobs.
Let employers find you online.
Receive matching jobs by email.
Easy and 100% free!
&nbsp

Rizwan's Success Story

I must say, Bayt.com has played a very important role in my life. After graduating, I uploaded my CV on Bayt.com and within a month I received an interview call from Zarzoob, which turned out to be successful. Now I am working with Zarzoob which is a good platform for fresh and professional people. I am thankful to Bayt.com for helping me get my dream job and I hope it will support me in the future as well.
Rizwan Abdul
Company Name: Zarzoob
Job Role: Accounting/Banking/Finance
Date Posted: 04 June 2012

-->

Amin's Success Story

I am a system analyst and I have more than 11 years of experience in software and web development, and in my career life I always try very hard to find a good and career oriented job. Back then in 2008 I applied on Bayt.com and within few months I got noticed and got the best job in my life in WaqarTech thanks to Bayt.com.

I am so happy with my new career as a system analyst and I recommend my friends and the people in my circle to register on Bayt.com.
Amin Ul Haq Satti
Company Name: WaqarTech
Job Role: Technology/IT
Date Posted: 27 January 2014

-->


Nawaz's Success Story

At first when I joined Bayt.com I was not getting any calls for interviews but as said "If you wait patiently, good things happen". One fine day I got a call from one of the leading companies worldwide "ABB" and now I am a part of ABB as a Recruitment Specialist. I thank Bayt.com for being so much helpful. It will definitely help you if you follow it and believe in it.

Thanks Bayt.com
Nawaz Mohammed
Company Name: ABB Saudi Arabia
Job Role: Human Resources/Personnel
Date Posted: 28 April 2014

-->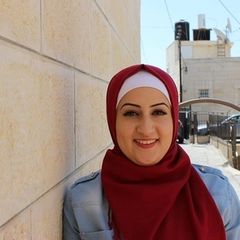 Tamara's Success Story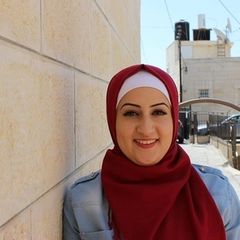 I applied to a job offer at Labbaik Group through Bayt.com, it is a great experience with such a great staff, I get hired on October 2015 as an Administrative Secretary in Qatar - Doha.
I would like to thank Labbaik Group for hiring me and I am very happy for joining them.
Tamara Abu Qulbain
Company Name: Labbaik Group
Job Role: Secretarial
Date Posted: 15 November 2015

-->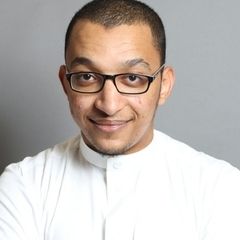 Marwan's Success Story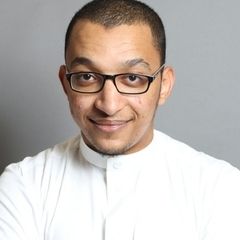 السلام عليكم ورحمة الله وبركاته,, , وبعد

بفضل من الله ثم والدي العزيز الذي حفزني على التسجيل في موقع بيت. كوم للبحث عن فرص العمل وتم بحمد الله عمل السيرة الذاتية وادارجها في الموقع وبعد فترة من الصبر والمتابعة والتقديم على الوظائف وصلتني مكالمات عديدة من شركات مرموقة وعملت معهم المقابلات الشخصية ومن ابرزها : شركة نيوبوي وشركة باسمح وشركات اخرى متخصصة في صناعة البلاستيك والان الحمد لله قد تم تعييني في شركة ريادة للتشغيل وكل ذلك الفضل يعود الى الله ثم موقع بيت كوم, لذلك استطيع ان اقول بكل رضى, شكرا بيت كوم, وشكرا يا فريق بيت كوم على ما بذلتوا من تقديم المساعدة والابداع والاحترافية .

تحياتي لكم .
Marwan Abdulrhman Hessen Abu grayan
Company Name: شركة ريادة للتشغيل - ( مصنع الجيلاتين )
Job Role: Logistics
Date Posted: 24 May 2015

-->
B.M.'s Success Story
I got a job in Qatar in SEERO Engineering Consulting LLC by applying through Bayt.com. Thank you Bayt.com for your continuous support.
B.M. Kamal Hossain
Company Name: Seero Engineering Consulting LLC. Doha, Qatar
Job Role: Engineering
Date Posted: 15 February 2013

-->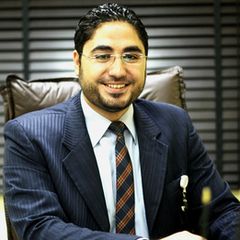 Mahmoud's Success Story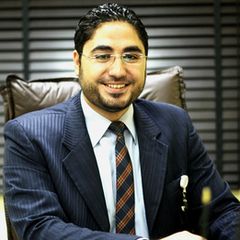 I just wanted to thank Bayt.com for helping me find a job. I got a fabulous offer with Andalusia Holding Group for Medical Services as Human Resources Supervisor with a very respectable salary, and I am still with them since 4 years. I would give 100 points to Bayt.com. I recommend all job seekers to register with Bayt.com as the response was very fast and helped me get a job with a recognized firm.

Thanks again Bayt.com, my career life has changed with your support and great website.
Mahmoud Sallam
Company Name: Andalusia Holding Group for Medical Services
Job Role: Human Resources/Personnel
Date Posted: 30 October 2014

-->

Samvictor's Success Story

i have been offered a desirable post at the Al Binali restaurant group, i am really thankful to Bayt
Samvictor Victor
Company Name: Al Binali
Job Role: Other
Date Posted: 27 August 2013

-->

Ihab's Success Story

When u settle in a job sometimes you feel that you are going to work every day because you want to get your salary at the end of each month. I have been working for a company for 5 years and one day I felt that I needed a change. I started looking for another job everywhere and it was like a mission impossible to find a job at those days because of the financial crisis. Some of my friends later told me about their experience with Bayt.com and how it was very successful for them to get the right job, therefore I decided to take this step and apply for jobs through Bayt.com.Bayt.com communicated with me directly through email after I registered to give me tips and advices and the tips were very useful. Indeed I started getting many job interviews until I got the appropriate job.
Ihab Arafa
Company Name: Al Ain University
Job Role: Marketing/PR
Date Posted: 26 January 2012

-->
Browse Jobs in Saudi Arabia
More Jobs in Gulf & Middle East
Latest Jobs in Saudi Arabia
Join the conversation on Bayt.com Specialties
Events
Do you need advice on CV or job search strategy? Do you want to meet Bayt.com's Career Advisors? We will be participating in the following events around the region.

Expert Guidance - Speak face-to-face with key decision makers from top business schools - Perfect your MBA admissions strategy with advice from our experts - Meet with MBA alumni and find out more...

Financial Support Apply for exclusive scholarships worth $1.7 Million for attendees Face to Face Interaction - Speak face to face with admission directors from Top Universities - Network and sha...

Why Attend? - Hear announcements & a status review of labour policy regulations by the KSA Ministry of Labour. - Expanded interaction between the public & private sector through dedicated strea...

Whether you are an exhibitor or a visitor the time you will spend at the exhibition will be invested productively as you will: - Discover new solutions and products for your business. - Gain excep...

The primary aim of the show is to promote and enhance the integration of national manpower into the country's workforce, and in the process help assist the government in its bid to increase the number...

Why you should participate? • Rising school enrollments • Increasing private investment • Growing economy & population • Rising budget allocations • Surge in demand for higher studies • Increasi...

GHEDEX 2016

Location: Oman

Date: 18 Apr 2016 - 20 Apr 2016

- Interact directly with education providers from all over the world. - Increase awareness about latest trends within the higher education sectors & how it benefits you. - Get in touch with prof...

This job fair will also give platform to fresh graduate and other professionals from Oman to grow by working in big companies in private and public sectors. OCF will provide quality environment for...

Careers UAE

Location: United Arab Emirates

Date: 16 May 2016 - 18 May 2016

Careers UAE will provide UAE nationals with the opportunity to: - Discover training, education and employment opportunities in over 20 industry sectors. - Learn about the latest market informati...