Closed or Expired Job Posting This job posting is closed or has expired and is no longer open for applications.
Executive Secretary
Ref. JB2044260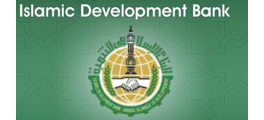 Job Description
• Plan, manage, and implement the Chief Economist Office activities in an efficient manner to maximize the Secretarial support to the Chief Economist.
• Act as a focal point of contact for the Office of the Chief Economist and answer all calls or inquiries via phone or email about the daily engagements of the Chief Economist, status of any matters/issues brought to the attention of the Chief economist by the Departments/entities for his review, guidance or approval
• Take notes of queries to be brought to the attention of the Chief economist or to the Department/entity concerned with a briefing for actions to be taken
• Remain alert and exercise extreme caution to display appropriate business conduct and decorum in conducting daily business which upholds the dignity and discipline of the office
• Maintain a data base on Lotus Notes to manage the daily schedule of the Chief Economist by ensuring that the scheduled engagements don't clash, overlap or do happen with sufficient breaks in between to allow for possible overrun
• Schedule engagements of the Chief Economist and inform and remind him sufficiently in advance of the scheduled engagement
• Take dictations, preparing Minutes, follow-up, etc.
• Undertake the responsibility for timely provision of agenda and briefing materials as well as information on schedule for meetings (MCM, Board, various Task Force/Committee, etc.), interviews or any other engagements the Chief Economist is required to participate in through necessary coordination with concerned Departments, Committees, etc.
• Coordinate with Departments/entities and Secretaries to the Management to finalize date, time and venue for meetings or other events for the Chief Economist, schedule such events, prepare necessary agenda and briefing materials and distribute among participants.
• Independently drafting Memos, letters for the Chief economist
• Prepare correspondence, reports and other documents on his own, from brief inputs/outlines provided / dictated by the Chief economist, proof-read and ensure expected quality and standard of format and languages of the final drafts
• Prepare, organize, and complete mission files for the Chief economist
• Arrange for timely distribution of such documents and maintains (paper) records thereof, if necessary for record and reference
• Assist in archives in indexing/archiving/mailing, et
• Ensures timely attention and review of all urgent and confidential documents by the Chief economist as well as timely delivery of urgent documents cleared by the Chief economist to the intended recipient/s.
• Filter all incoming mail in the absence of the Technical Assistant and present it for review and action by the Chief economist
• Liaise and coordinate with Departments/entities under the Chief Economist Complex to communicate and ensure compliance with Chief economist's instructions as well as to follow up on assignments/tasks from the Chief economist so that the Chief economist can be updated on status in a timely manner
• Collect data/information from time to time from the Departments/entities as required by the Chief economist
• Undertake arrangements for the Chief economist's travel, hotel accommodation, visa, required cash advance or per diem, leave, requests for educational and medical expenses to be reimbursed and any other support he may stand in need of from time to time

Skills
• Wide knowledge of secretarial duties and office management procedures
• A fully qualified secretary (Diploma, Certification…etc.) with 7 years experience in secretarial function and office administration in addition to support services, or ,
• A Bachelor degree in Business Administration or any relevant field with 3-5 years experience as Executive Secretary.
• Shorthand skills
• Communication Skills (writing and oral)
• Language Skills (Proficiency in English and Arabic is a must). French is an extra advantage.

Job Details
Ref.:

JB2044260
Job Location:

Jeddah, Saudi Arabia

Company Industry:

Islamic Banking

Company Type:

Employer (Private Sector)

Job Role:

Secretarial

Employment Status:

Unspecified

Employment Type:

Unspecified

Monthly Salary Range:

Unspecified

Number of Vacancies:

1
Preferred Candidate
Career Level:

Mid Career

Years of Experience:

Min: 7

Residence Location:

Jeddah,Saudi Arabia

Gender:

Unspecified

Degree:

Unspecified
Follow This Company Unfollow This Company
About This Company
The Islamic Development Bank is an international financial institution established in pursuance of the Declaration of Intent issued by the Conference of Finance Ministers of Muslim Countries held in Jeddah in Dhul Q'adah 1393H, corresponding to December 1973. The Inaugural Meeting of the Board of Governors took place in Rajab 1395H, corresponding to July 1975, and the Bank was formally opened on 15 Shawwal 1395H corresponding to 20 October 1975. Purpose The purpose of the Bank is to foster the economic development and social progress of member countries and Muslim communities individually as well as jointly in accordance with the principles of Shari'ah i.e., Islamic Law. Functions The functions of the Bank are to participate in equity capital and grant loans for productive projects and enterprises besides providing financial assistance to member countries in other forms for economic and social development. The Bank is also required to establish and operate special funds for specific purposes including a fund for assistance to Muslim communities in non-member countries, in addition to setting up trust funds. The Bank is authorized to accept deposits and to mobilize financial resources through Shari'ah compatible modes. It is also charged with the responsibility of assisting in the promotion of foreign trade especially in capital goods, among member countries; providing technical assistance to member countries; and extending training facilities for personnel engaged in development activities in Muslim countries to conform to the Shari'ah. Membership The present membership of the Bank consists of 56 countries. The basic condition for membership is that the prospective member country should be a member of the Organisation of Islamic Cooperation (OIC), pay its contribution to the capital of the Bank and be willing to accept such terms and conditions as may be decided upon by the IDB Board of Governors.
---