What are the best ways for conflict resolution?
Answer added by:

Fazlul Hoque

Assistant Director

2 years ago

The best ways of conflict resolution in a community are as follows:1.
During Conflict situation it is wise to remaining alert and calm to manage stress.
Following these, it could be accurately read and interpret verbal and nonverbal communication.2.
The capacity must be grown in large scale to remain relaxed and focused in tense situations which are a vital aspect of Conflict Resolution.3.
Emotions and behavior should be controlled in Conflict resolution.
Through this way it would be easy to communicate own needs without threatening, Frightening, or punishing others.4.
Improving own nonverbal communication skills is another tool for Conflict Resolution Nonverbal communication includes eye contact, facial expression, tone of voice, posture, touch, and gestures.5.
It very necessary to pay attention to the feelings being expressed as well as the spoken words of others which may help to Conflict Resolution accurately .6.
In some cases using humor and play to deal with challenges make good atmosphere and may good result in Conflict resolution.7.
Avoiding accusations in Conflict resolution.
Accusations will cause others to defend themselves.
Instead, talk about how someone's actions made you feel8.
Always be careful and respectful of differences in conflict situation.
Avoiding disrespectful words and actions, it would be easy to resolve the conflict faster.9.
Establishing relationship should be the top priority.
Maintaining and strengthening the relationship, rather than "winning" the argument make good result in Conflict Resolution.

1 Stay cool and alert in this situation.2.Give attention to both parties.3.Listen both parties.4.Clarify what you understand about the matter from both parties.5.Act according to rules and regulations of the organisation.

The best ways for conflict resolution are as following:-

1. To segregate between the assets records and  the consigners of  the assets.

2. To segregate between the preparer, reviewer, and approval person in the reports and final documents

Confilect resoluation is major to be exist to provide a good internal control system.

Hi - Conflicts/egos among employees are biggest problem in any company's growth, so much of time is wasted in resolving when we can handle n no of other taks, the best way is to know the details first, to know the strength of the employees, their contribution to company, than have a face to face discussion......

Answer added by:

Rayan Daibes

Project Assistant / Immigration and Border Management

2 years ago

a Real dialogue is the best solution for conflict resolution...whereby all involved parties sit together to reach a compromise
Get +10 points added to your Specialty Rank every time your answer is voted up.
Learn more
Thanks, your answer has been sent.
Showcase your skills with bayt.com tests
0
Specialists from our community,
Ask 17905 specialists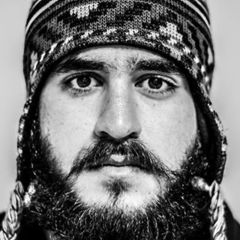 Office Management Specialist
Answers (1217)
Thanks for sharing your expertise! Can you also help answer any of these questions?
Get +10 points added to your Specialty Rank every time your answer is voted up. Learn more
See more