Find Your Perfect Job
Choose from 12,366 jobs.
Let employers find you online.
Receive matching jobs by email.
Easy and 100% free!
&nbsp
Ghiaty's Success Story
Searching for a suitable job to satisfy your ambition is a very difficult thing. But thanks to Bayt.com, my Resume have reached to HR staff in Al A'ali Engineering Co. And the HR officer called me to tell me about an appointment for an interview on August 27, 2014.
On August 28, 2014 I have joined the company team as Civil engineer in one of the largest projects in Doha city.

Since that time, I am advising my friends to publish their CV on Bayt.com
Ghiaty Mohamed Magdy
Company Name: Al A'ali Engineering
Job Role: Engineering
Date Posted: 05 January 2015

-->

Abdul's Success Story

With Bayt.com I joined CEG International one of the biggest companies in the Middle East. Through Bayt.com many companies can very easily access and search for your CV. Thank you Bayt.com.
Abdul Rochim
Company Name: CEG International
Job Role: Engineering
Date Posted: 21 November 2014

-->


Mohamed's Success Story

Bayt.com helped me move to a better opportunity. I never trusted online recruitment before Bayt.com. Through Bayt.com I got many opportunities in many Arab countries.

I have currently moved to Qatar and working as customer care supervisor in Al Jaber Group, and it feels like the start of a new phase in my career, I wish to get the best out of it.

I recommend Bayt.com to anyone who is looking for vacancies in different countries. With Bayt.com I believe there are no boundaries.
Mohamed Ahmed Sayed
Company Name: Aljaber Group
Job Role: Customer Service
Date Posted: 11 July 2014

-->

kareem's Success Story

I would like to thank Bayt.com team for this opportunity to make me one member for the best team in perfect company like imdad. i joined Imdad this month as a Product Specialist in Bahrain.
kareem mamdouh
Company Name: imdad Co.
Job Role: Healthcare/Medical
Date Posted: 13 April 2015

-->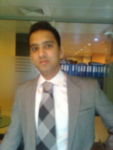 Ansab's Success Story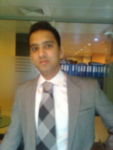 I can't forget that day when my friend advised me to post my CV on Bayt.com. I took his advice and after a few months I received a call from a leading company in Pakistan.
I simply rocked in my interview and they hired me directly and offered me a salary five times higher than the salary I earned in my previous company. It was a stunning career move, and my life has changed! I am enjoying my status and very much happy with what I am today. I wish you all the best Bayt.com.
Ansab Bin Jawaid
Company Name: Takaful Pakistan Limited
Job Role: Other
Date Posted: 21 June 2011

-->

Justin's Success Story

I sent my CV to this company through Bayt.com and after sometime I got a call for an interview with the Director of Business Development. After a couple of days, I went to their office for another interview and got hired directly after another couple of days. Employment letter was then immediately sent through email and later we started arranging my requirements for the visa. Now, I am happily employed as the Executive Secretary of GP Clark GCC Building Materials Trading LLC, a member of GP Clark International Distribution LLC.
Justin Mae Acharon
Company Name: GP Clark GCC Building Materials Trading LLC - UAE
Job Role: Secretarial
Date Posted: 21 May 2014

-->
Dania's Success Story
I have applied to a job on Bayt.com and after 3 weeks Platinum CWK called me for an interview, then I did another 2 interviews and after one week they sent me the offer letter.
Dania Hamwi
Company Name: Platinum CWK - UAE
Job Role: Other
Date Posted: 18 May 2014

-->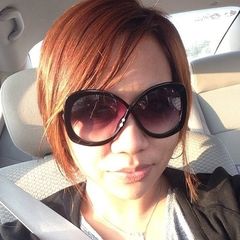 maria's Success Story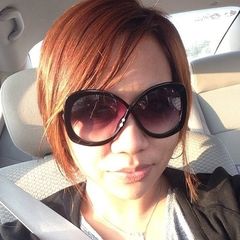 Thank you Bayt.com for being the bridge to my new career opportunity at Dubai Holding Group.
maria socorro blanco
Company Name: dubai holding group
Job Role: Art/Design/Creative
Date Posted: 04 April 2013

-->

Mohamed's Success Story

In 2006; I started to think that its time for me to start a career outside my home country. The first location I looked was in GCC. It was not long before I found Bayt.com. From my first click I was amazed by opportunities that were offered in different countries (GCC & other regions).

Soon I found a suitable Job in UAE as a QA/QC Engineer through Bayt.com. From that moment; Bayt.com held a special place in my mind as well as heart.

Since Then, I consider Bayt.com as Number 1 tools in building and developing my career. This strategy, till date has never let me down.
Mohamed Khater
Company Name: Bureau Veritas
Job Role: Quality Control
Date Posted: 23 September 2012

-->
Browse Jobs in UAE
More Jobs in Gulf & Middle East
Join the conversation on Bayt.com Specialties
Events
Do you need advice on CV or job search strategy? Do you want to meet Bayt.com's Career Advisors? We will be participating in the following events around the region.

The Big 5 2015

Location: United Arab Emirates

Date: 23 Nov 2015 - 26 Nov 2015

- Select from 30,000+ innovative and never seen before construction products. - Meet 2,800+ manufacturers and distributors from 65 countries for answers to your technical questions. - Discover p...

Expert Guidance - Speak face-to-face with key decision makers from top Business Schools - Perfect your MBA admissions strategy with advice from our experts - Network with MBA alumni and find out mo...

Expert Guidance - Speak face-to-face with key decision makers from top business schools - Perfect your MBA admissions strategy with advice from our experts - Meet with MBA alumni and find out more...

Financial Support Apply for exclusive scholarships worth $1.7 Million for attendees Face to Face Interaction - Speak face to face with admission directors from Top Universities - Network and sha...

Why Attend? - Hear announcements & a status review of labour policy regulations by the KSA Ministry of Labour. - Expanded interaction between the public & private sector through dedicated strea...

The primary aim of the show is to promote and enhance the integration of national manpower into the country's workforce, and in the process help assist the government in its bid to increase the number...

Why you should participate? • Rising school enrollments • Increasing private investment • Growing economy & population • Rising budget allocations • Surge in demand for higher studies • Increasi...

- Interact directly with education providers from all over the world. - Increase awareness about latest trends within the higher education sectors & how it benefits you. - Get in touch with prof...

This job fair will also give platform to fresh graduate and other professionals from Oman to grow by working in big companies in private and public sectors. OCF will provide quality environment for...