Frequently Asked Questions - Salary Search
What is Salary Search?
Bayt.com Salary Search allows anyone to find and anonymously share salary details about specific jobs for specific employers or company. What sets us apart is that all our salaries information comes from the employees themselves.
Do I have to pay anything to use Salary Search?
Average Salary – Post your salary anonymously to find Average Salary for Free
Average salary for top job titles is visible for free to all visitors and Bayt.com registered users on Salaries homepage. However, only registered users, who have posted their anonymous salary, can see detailed salary details as shown in the image below.


Power Salary Search - Salary for all relevant Job Titles including the Company Name
By default, salary details and company name is hidden in all the salary search results. This is a feature available only to people who have subscribed for Power Salary Search. Whether you are you looking for a new job, negotiating salary or a raise, doing salary benchmarking or just want to find out your market value in various countries; Power Salary Search can help you find out top companies in various countries offering top salaries. Once a user subscribe to Power Salary Search package, they will be able to see the salaries of all the relevant job titles and the hidden company name in the salary search results like shown below.

Premium Salary Search - Advanced Search Filtering Criteria - Salary, Job Function and Company Details
With Premium Salary Search, you can use the state of the art filtering criterias to search and filter the most relevant salary details by company name, job title, location, years of experience, job role and company industry.

Moreover, Job Function, Company Industry, Years of experience and other detailed salary information is only available to premium salary search users like shown below.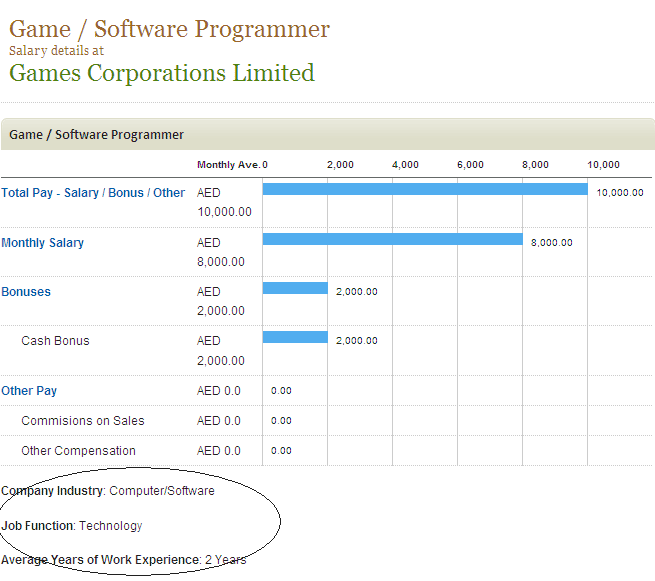 How do you know salaries are really from employees?
Because all of our salaries are anonymous. Only Bayt.com registered users are able to share their salary with the community. This verification allows us to put measures in place to identify any suspicious users or posts. These measures, combined with an active employee community and our commitment to review every post before it appears on the site, allow us to have the confidence that our information is really from employees. See for yourself, go through some of the salaries and you'll see that those insights can only come from those on the inside.
I have more questions – how can I contact you?
You can email us at salaries@bayt.com for any questions.