How important is body language in an interview?
Answer added by:

UDAI

1 year ago

Yes, body language is very important in an interview. It is a key to creating a first good impression along with your dress. When you enter the room for your interview, taking permission to enter, the way you walk in & greet, how you shake hands with proper eye contact & sit down tells a lot about your confidence, preparation & enthusiasm with which you approach the interview. While answering questions your body language should support your answers. Avoid fidgeting, shuffling of feet, pulling ears, etc. Nod your head & smile. Sit straight & feel comfortable. While leaving wish appropriately & walk away smartly. Remember your body language lingers on long after the interview is over.

 

As an interviewer, I strictly give importance to soft skills, presentation and body language, as rest is available in the CV. A blend of these three skills assists me dramatically for making decision. An individual with inappropriate body language will not be considered as a suitable individual representing the respective organization. Thus, body language is very important for jobs that include representing oneself physically. 

Answer added by:

nabila nabila

INGENIEUR EN BIOLOGIE & CADRE FINANCIER

1 year ago

Language corporel C'est un facteur essentiel dans le domaine marketing dont il agit par une influence directe sur l'accord ou non du client par son acceptation d'acheter le produit ou la marchandise .

 

it's very important to discover the level of confidence for the job Seeker.

also the interviewer must understand there is a lot of pressure that face the job seeker during the interview.

Answer added by:

Adam Adam

HR Manager

1 year ago

 Since it`s believed (according to the studies) that body language and non-verbal communication account for more than% of the message being delivered. Therefore, body language is considered a key component in any communication process. Consequently, an interview is also a form of a communication. Thus, your body language can have a positive or a negative influence on the interview.

The problem is that in most of the time the candidate- and even sometimes the interviewer-  are not aware that their body language  is affecting the outcome of the interview.

Body language is of great importance in the job interview they are given a positive or negative impression to the employer for the applicant

Body language shows your personality and positiveness.

Answer added by:

Abdul Azeez

Software Engineer

1 year ago

A bad first impression is difficult to overcome, no matter how solid your credentials. But with a little

work and practice, you can buff up your body language skills to boost your chances of nailing the

interview and taking the next big step in your career.

Pay attention to little things, like posture, sitting up straight, planting your feet squarely on the

floor, hand position and making eye contact with the interviewer

Answer added by:

Navneet Kumar

Civil Engineer/Project Engineer/ Project Manager

1 year ago

Its, very important, if we are not able to communicate our instructions or views with our taung/mother/learned language, we can explain our views with body language, if we can.

see if you are comfortable and confident you body language will speak accordingly.

Loading Show more

Get +10 points added to your Specialty Rank every time your answer is voted up.
Learn more
Specialists from our community,
Ask 8847 specialists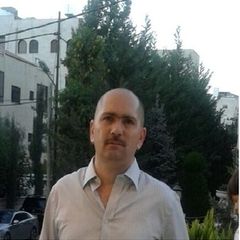 Interviewing Specialist
Answers (287)
Thanks for sharing your expertise! Can you also help answer any of these questions?
Get +10 points added to your Specialty Rank every time your answer is voted up. Learn more
See more