Find Your Perfect Job
Choose from 12,875 jobs.
Let employers find you online.
Receive matching jobs by email.
Easy and 100% free!
&nbsp
Dania's Success Story
I have applied to a job on Bayt.com and after 3 weeks Platinum CWK called me for an interview, then I did another 2 interviews and after one week they sent me the offer letter.
Dania Hamwi
Company Name: Platinum CWK - UAE
Job Role: Other
Date Posted: 18 May 2014

-->
Ramzan's Success Story
First of All, thank you very much Bayt.com for giving me opportunity to stand in front of employers.

Before 2 days, I have an interview. That company connected me through Bayt.com, and Alhamdullilah, I got the job. This is all due to Bayt.com.

I have a very good experience of using Bayt.com. For Professionals, Bayt.com Platform gives and create a hope to do something different and be a part of Good organization.
Before knowing Bayt.com, i have a very difficult to search an employers and contact them. But this Platform give me hope to connect with employer.

Thank you again Bayt.

Best Regards,
Muhammad Ramzan Tufail
Ramzan Tufail
Company Name: Ras Al Khaimah Oil Services General Trading L.L.C
Job Role: Accounting/Banking/Finance
Date Posted: 17 June 2015

-->


Ranjan's Success Story

It is a wonderful experience to share here with all those opportunists opting for a better future and career in their fields.I feel most delighted to reveal that I am presently working in a Govt. Engineering college in Sultanate of Oman as a Mathematics lecturer. In the teaching field today, there is a great demand of good teachers and one has to wait for the right time, right place and the right opportunity. Patience and choosing the right job search portal is really important. Patience for the right call, adapting to the new environment, up-to-date with the latest information could be one's ladder of success. I used to get up-to date with the latest information published in the leading web portals like Bayt.com each day which really helped me in getting interview calls from various leading reputable institutions. I was a fortunate person to be called for interview where I did submit my resume in one of the leading job portals available today. I thank Bayt.com for considering my resume and distributing my resume to various job agencies. I am really happy that this really works and it changed my life. I would appeal to all those job opportunist to register on Bayt.com and get notified and get selected soon. All the best!!
Ranjan Borgohain
Company Name: Ibra College of Technology,Ibra, Sultanate of Oman
Job Role: Education/Training
Date Posted: 17 February 2014

-->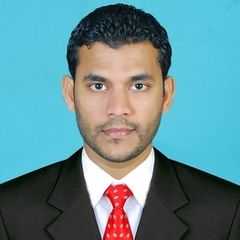 Asif's Success Story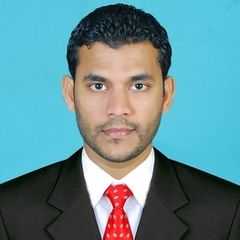 Many Thanks to Bayt.com. I got a placement through Bayt.com as an accountant at PD Vivat, Qatar.
Asif Kulangarakath
Company Name: PD Vivat Project Development - Qatar
Job Role: Accounting/Banking/Finance
Date Posted: 07 December 2014

-->
Elliefe's Success Story
One month after I arrived here in Riyadh, I register on Bayt.com since I was looking for a job opportunity. I notice immediately on Bayt.com that the website was very user friendly and flexible with job preference you want. Just two days after submitting my resume to AFTA through Bayt.com, I was invited for an interview. After Ramadan, they gave me the job offer. And now, I will be working officially with them starting next week.
Thank you Bayt.com! Your website is the main key to success.
Elliefe Bernados
Company Name: AFTA ADHD Society and Support Group
Job Role: Administration
Date Posted: 24 September 2012

-->

Khaled's Success Story

In 2009 I was working as a senior software tester in a leading software company in Egypt and I was looking for a good vacancy in the Gulf. I submitted my CV on Bayt.com and applied to a posted vacancy in the Ministry of Interior, Qatar. I got an email on the same day from the Ministry of Interior and had a phone interview the next day. Later in the day I got the job offer which I took. I got married after one year of joining the Ministry of Interior and was blessed with a baby girl later.

Thanks Bayt.com
Khaled Kamal
Company Name: Ministry of Interior - Qatar
Job Role: Customer Service
Date Posted: 23 October 2012

-->

Basma's Success Story

Actually all the jobs that I got were through Bayt.com, and that's why I recommend Bayt.com to people who are looking for their dream job.

I loved my work a lot as a call center agent and I loved helping and guiding people on the phone, as I felt very satisfied. After the birth of my baby I had to leave my job, and I am confident that I will find my dream job through Bayt.com again.
Basma Sapry
Company Name: Government of Dubai
Job Role: Customer Service
Date Posted: 12 February 2012

-->
Muhammad's Success Story
Hello readers,

I am more than happy to share my success story, credit goes to www.bayt.com

I was experienced in the field of health and safety and been working in Pakistan for 4 years when I updated my profile on this success guaranteed website. Thanks to its multi-dimension profile option, I was able to update my achievements and experience in real spirit.

Then Oman's leading and the largest company in education and training field contacted me only because of Bayt.com CV platform. I haven not even applied to that job nor was I aware of the company in which I am currently working. So I received interview call in Pakistan and even without having any GCC experience I was successful and grabbed this job.

I will recommend every experienced person to share his/her profile properly so that Bayt.com team should be able to share you with thousands of employers desperately searching for professionals.

One thing I want to add is that some people feel bad when they do not receive any call even after uploading their profiles. I want to suggest them to review their profiles because sometime the real reason lies inside their profile as they have not shared their experience, education and achievements properly.

In the end, again I want to say thank you to Bayt.com team.

Best wishes,

Muhammad Ahsan
Muhammad Ahsan
Company Name: Rusayl Institute
Job Role: Safety
Date Posted: 21 September 2015

-->

JOSE's Success Story

Thanks to Bayt.com, I was able to find a dream job in National Food Products Company & hoping that this would be a career for keeps.
JOSE MARI SANCHEZ
Company Name: National Food Products Company
Job Role: Administration
Date Posted: 19 March 2014

-->
Browse Jobs in Qatar
More Jobs in Gulf & Middle East
Join the conversation on Bayt.com Specialties
Events
Do you need advice on CV or job search strategy? Do you want to meet Bayt.com's Career Advisors? We will be participating in the following events around the region.

Expert Guidance - Speak face-to-face with key decision makers from top business schools - Perfect your MBA admissions strategy with advice from our experts - Meet with MBA alumni and find out more...

Financial Support Apply for exclusive scholarships worth $1.7 Million for attendees Face to Face Interaction - Speak face to face with admission directors from Top Universities - Network and sha...

Why Attend? - Hear announcements & a status review of labour policy regulations by the KSA Ministry of Labour. - Expanded interaction between the public & private sector through dedicated strea...

Whether you are an exhibitor or a visitor the time you will spend at the exhibition will be invested productively as you will: - Discover new solutions and products for your business. - Gain excep...

The primary aim of the show is to promote and enhance the integration of national manpower into the country's workforce, and in the process help assist the government in its bid to increase the number...

Why you should participate? • Rising school enrollments • Increasing private investment • Growing economy & population • Rising budget allocations • Surge in demand for higher studies • Increasi...

GHEDEX 2016

Location: Oman

Date: 18 Apr 2016 - 20 Apr 2016

- Interact directly with education providers from all over the world. - Increase awareness about latest trends within the higher education sectors & how it benefits you. - Get in touch with prof...

This job fair will also give platform to fresh graduate and other professionals from Oman to grow by working in big companies in private and public sectors. OCF will provide quality environment for...

Careers UAE

Location: United Arab Emirates

Date: 16 May 2016 - 18 May 2016

Careers UAE will provide UAE nationals with the opportunity to: - Discover training, education and employment opportunities in over 20 industry sectors. - Learn about the latest market informati...